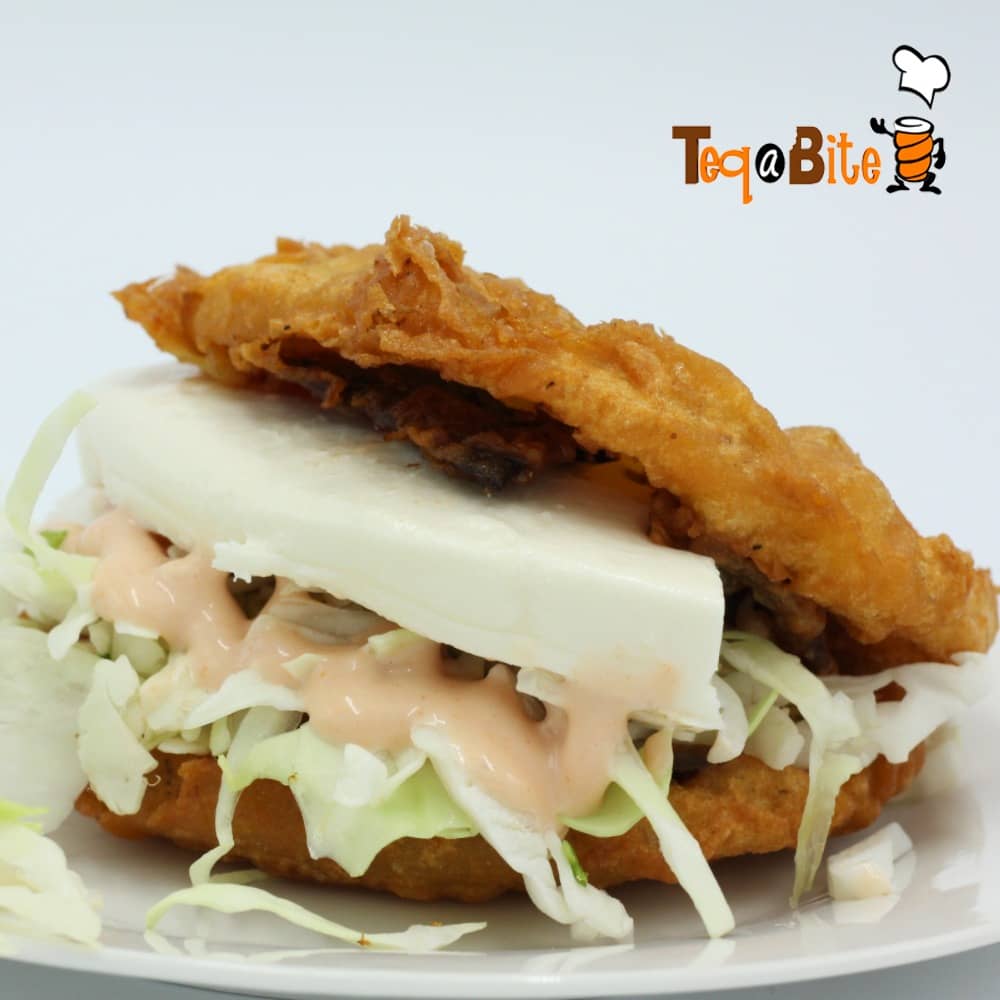 Tempurized Arepa
ADD.ONS:
-Shredded beat, chicken or pork +$2.00
-Venezuelan White cheese ( Queso de mano) +1.50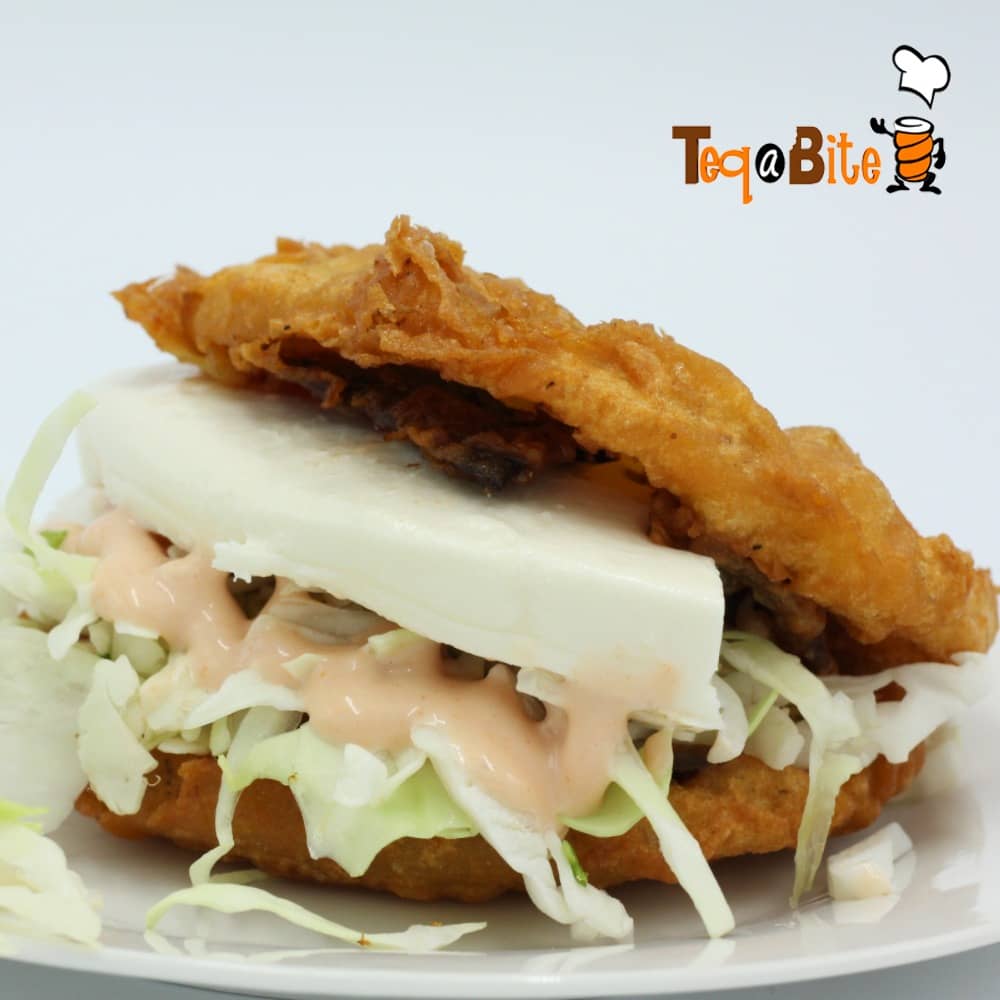 Fred Pork – Arepas
2 fried arepas filled with delicious grilled pulled
pork and fried white cheese, garnished with lettuce,
tomatoes, ketchup.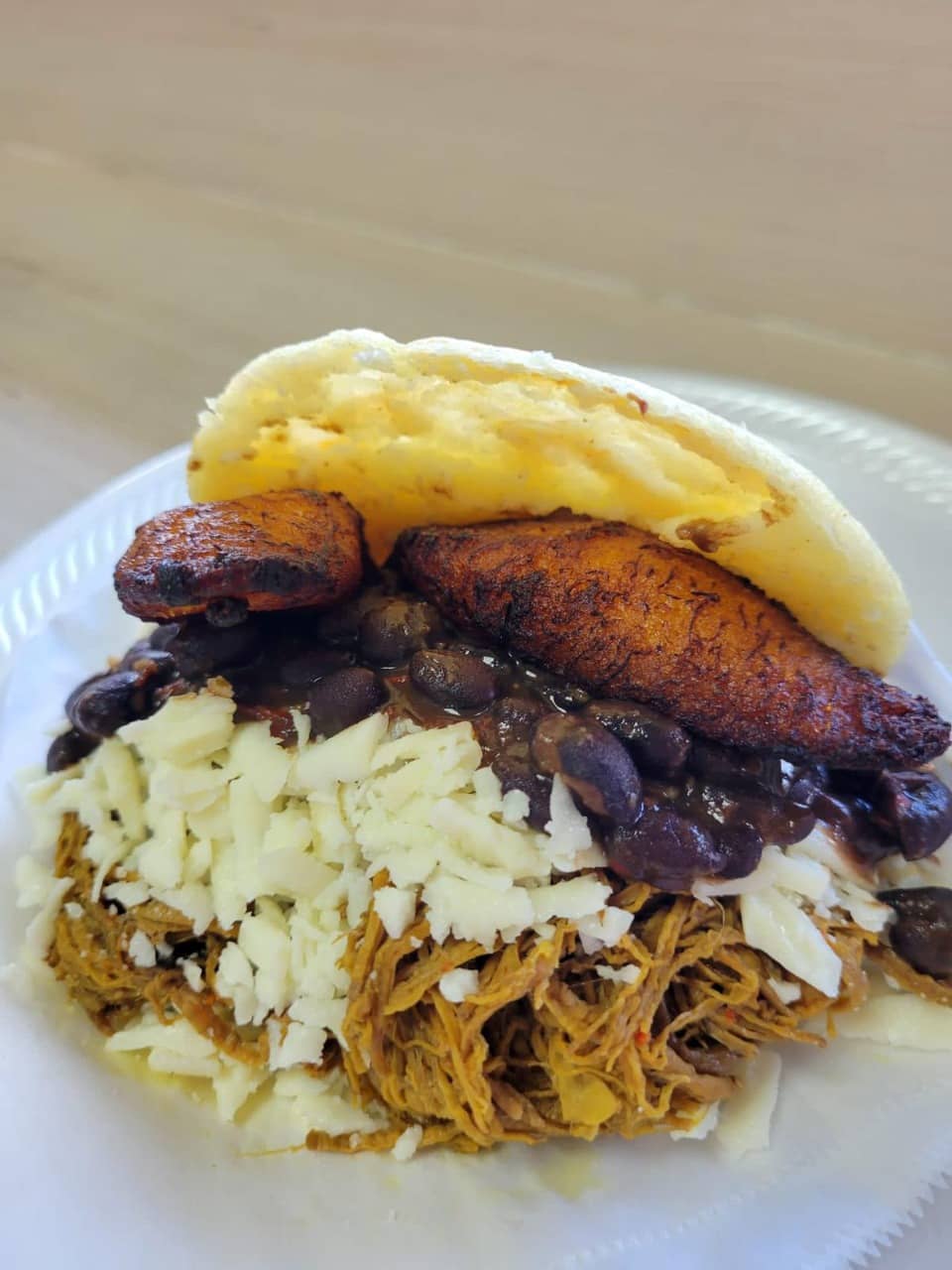 Arepa Pabellón ……..$ 10.99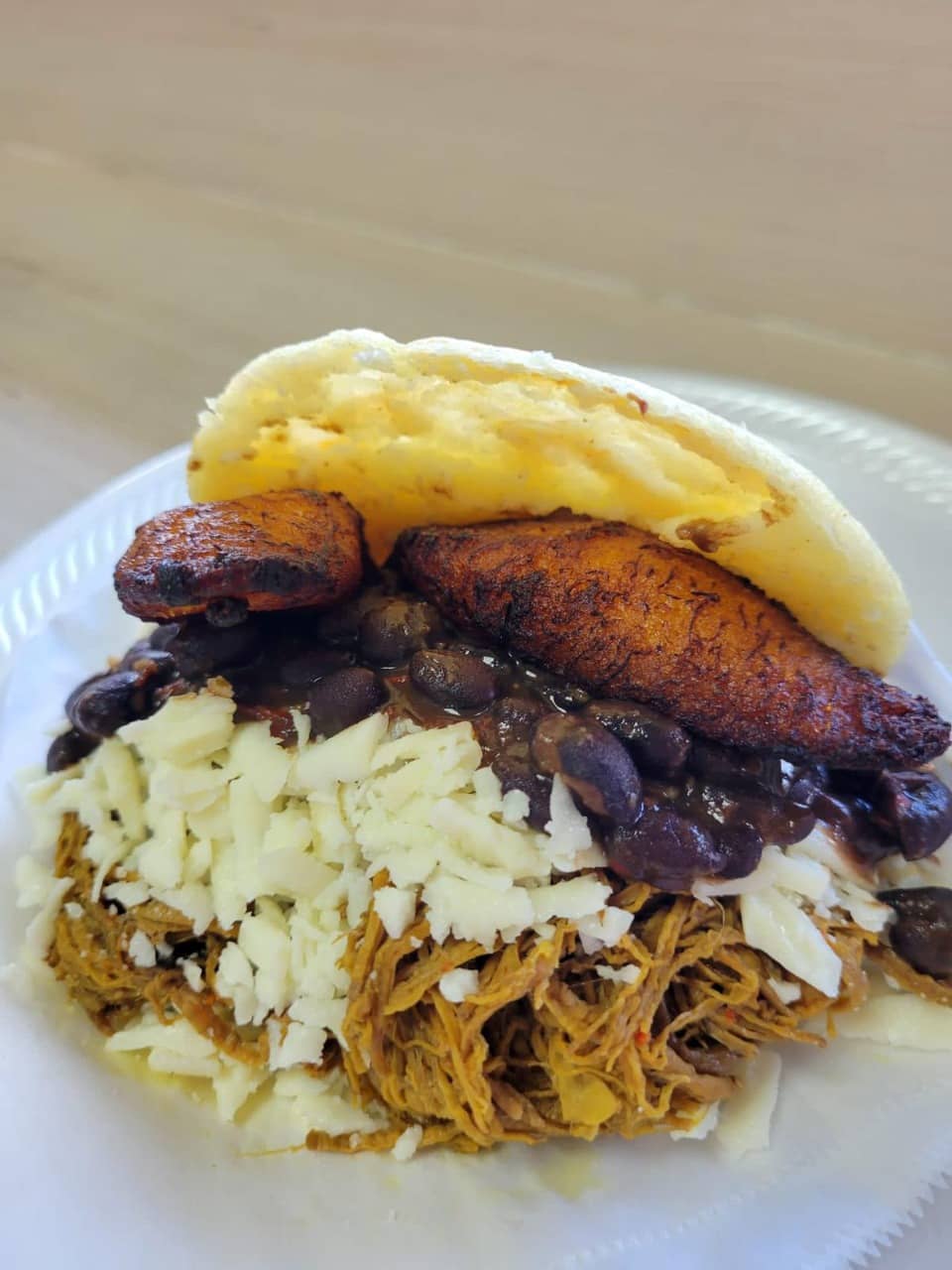 1°"Arepa Filled" whith the choice of any:(3 I tems max), Shredded beef- pork- Chicken- Ham- White shredded cheese- White artisan cheese(Queso de Mano) Gouda cheese- Avocado chicken salad-Avocado-Tomato. –$8.99
2°"Arepa Santa Barbara"– Grilled beef-picodegallo-queso llanero- $9.99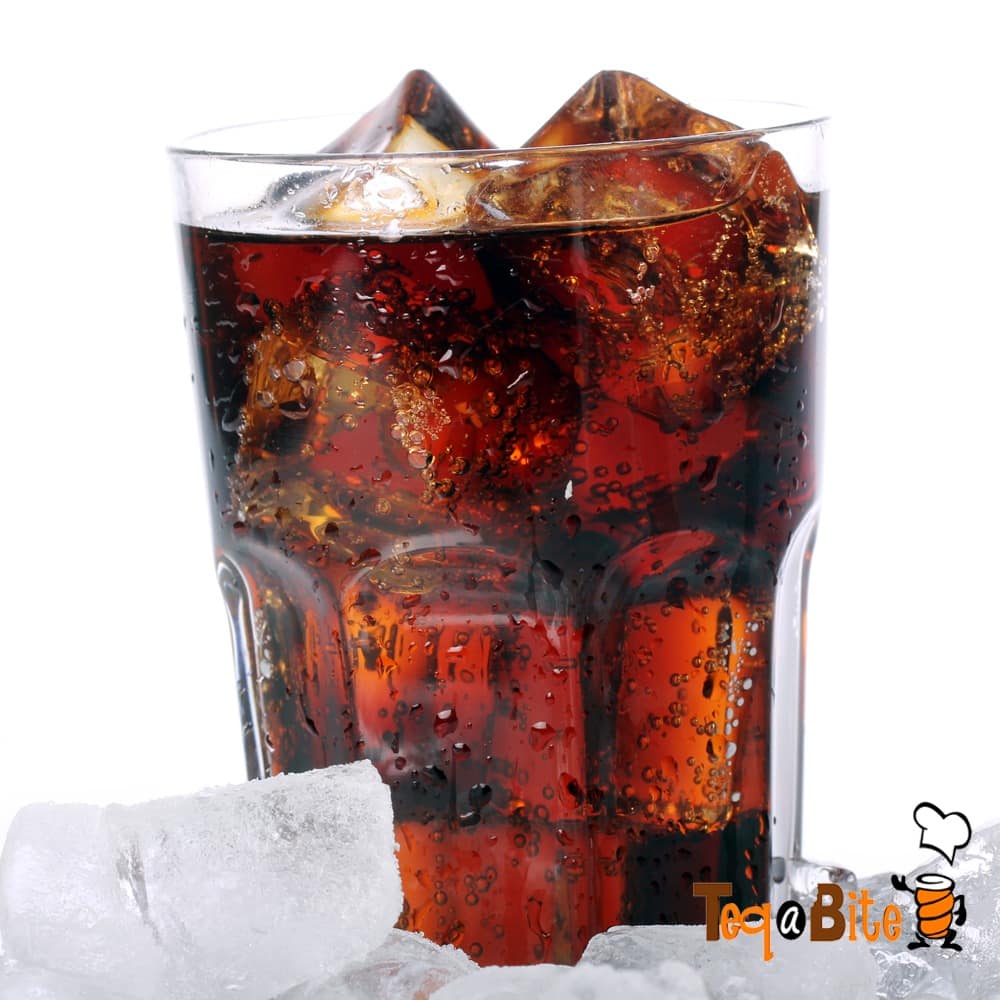 DRINKS
Regular Sodas………$1.75
Coke, Coke Zero, DietCoke, Sprite , Orange, Grape
INTERNATIONAL SODAS
Kolita,Malta, Chinotto Postobon Colombiana
Orther int´I Drink…….$2.25
WATER…………$1.50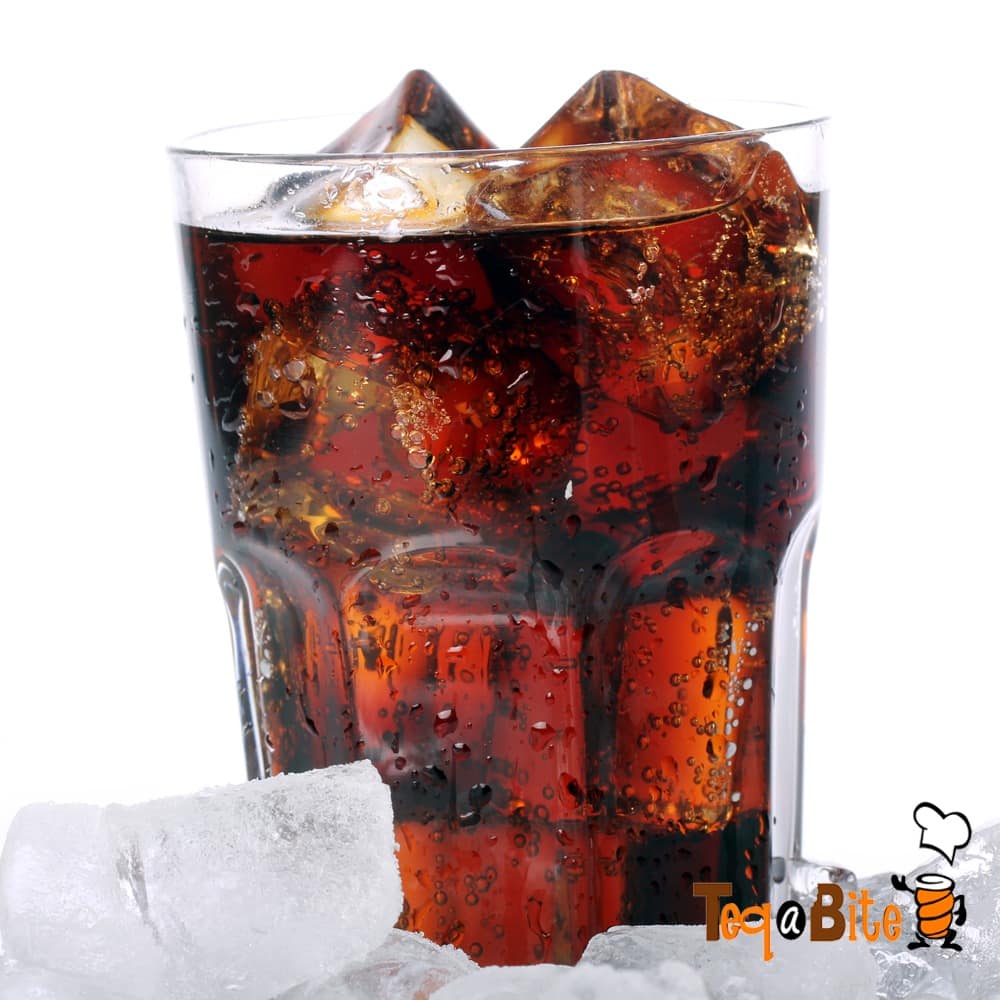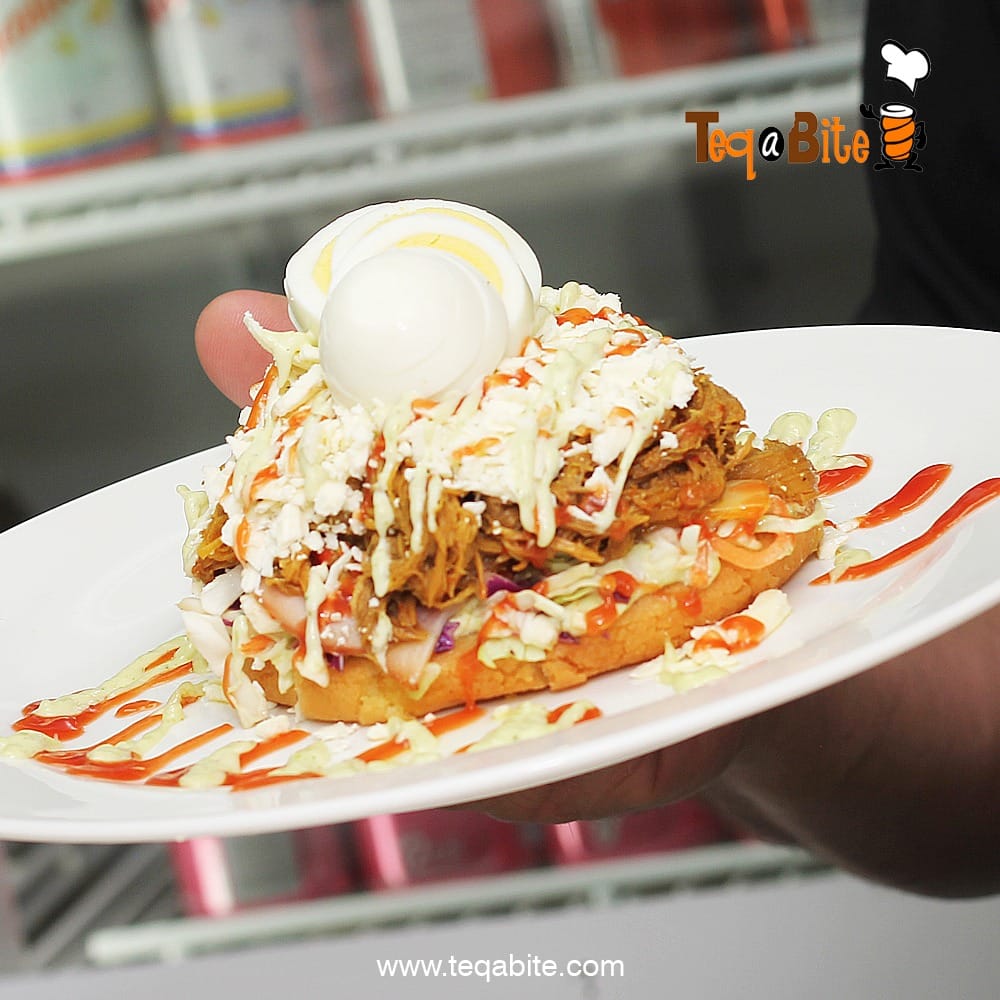 Fried arepa topped whith your choice of meat, raw
cabbage, ham, cheese, ketchup.
-Shreded beef
-Pork
-Chicken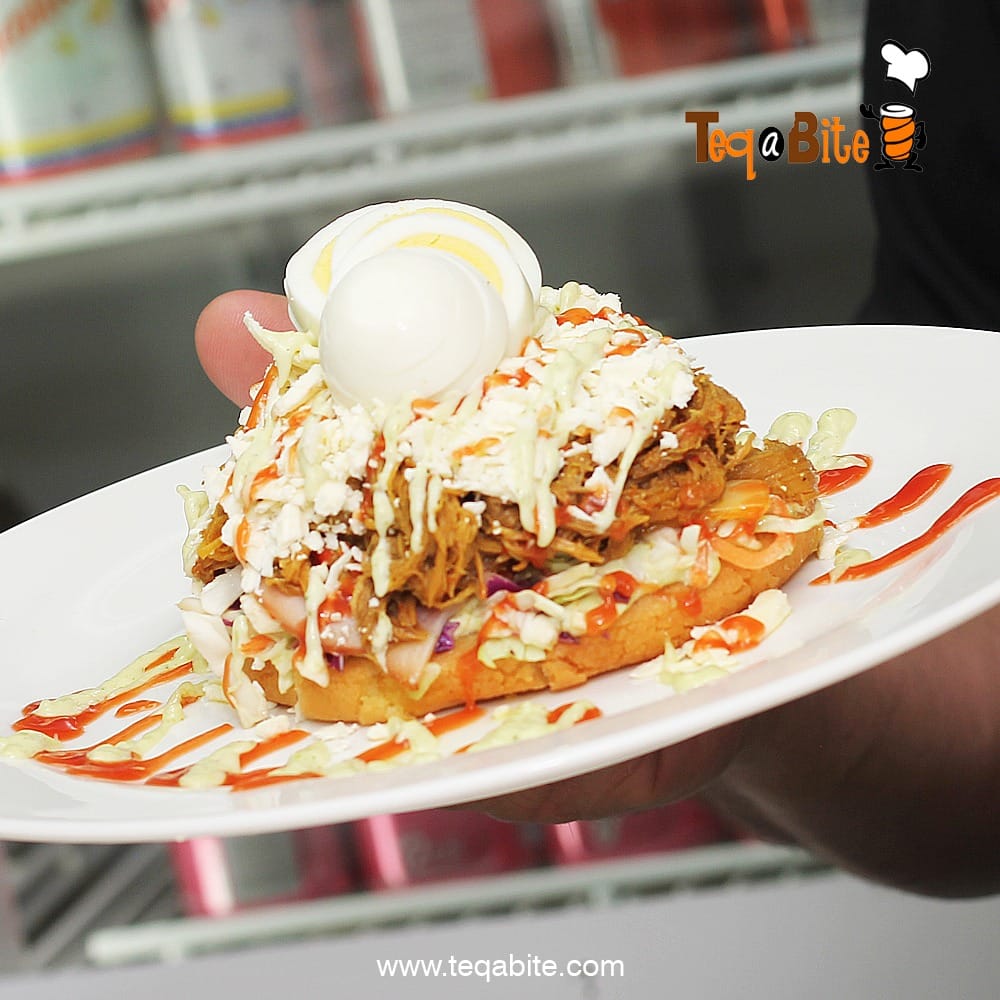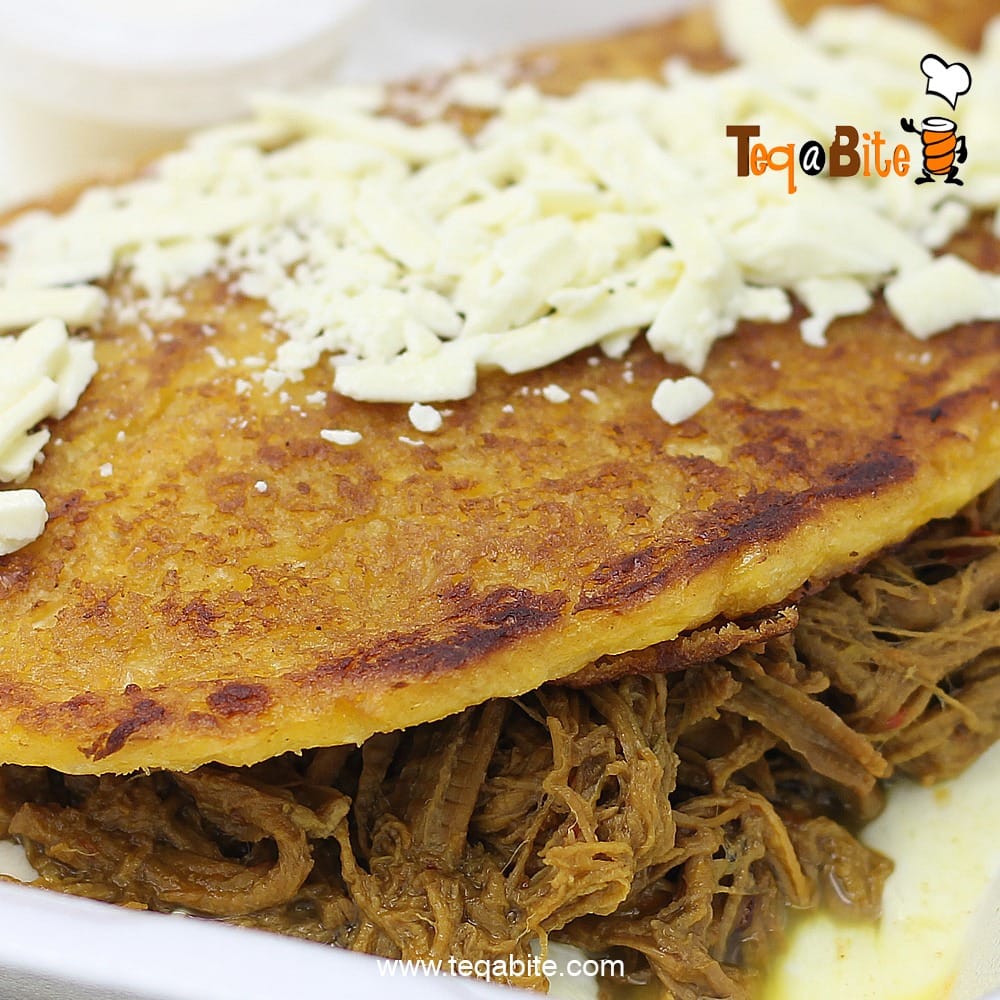 Fresh Corn Pancake
ADD-ONS
Ham+$1.00
Meat(pork,Chicken or shredded beef)+$3.00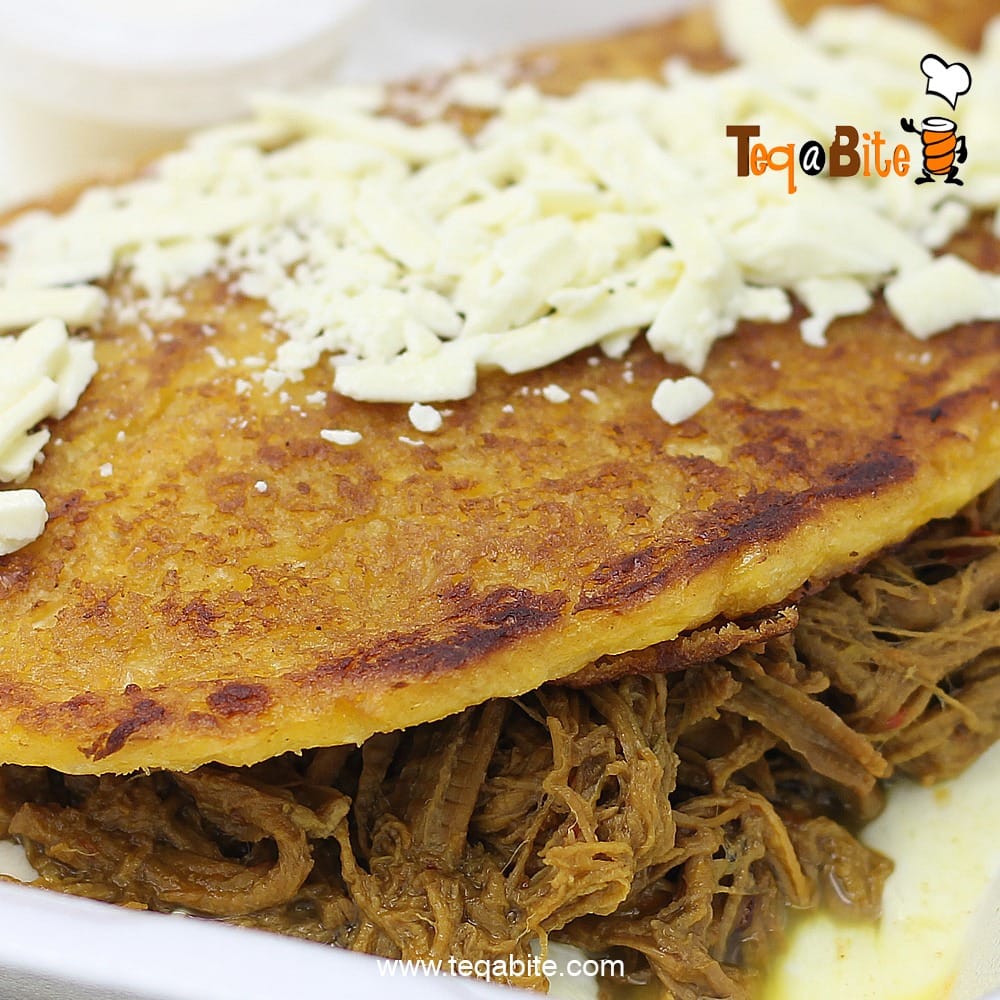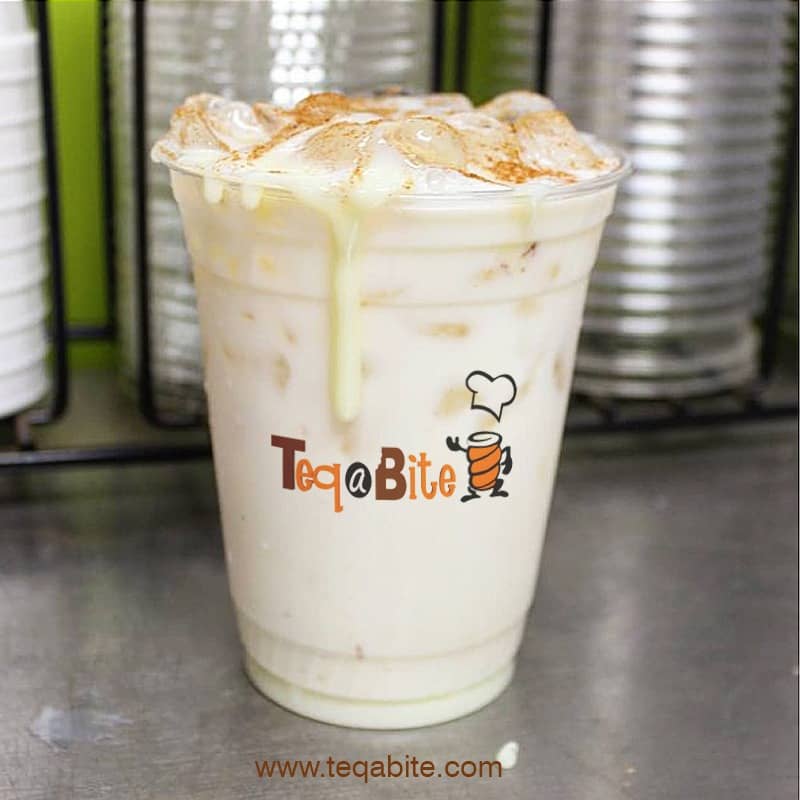 Enjoy the rich flavor of the most delicious chicha in Venezuela
CHICHA regular 16 onz ……………. $4.99
medium 20 onz ………. $6.25
large 24 onz ……….. $7.50
Rica y Deliciosa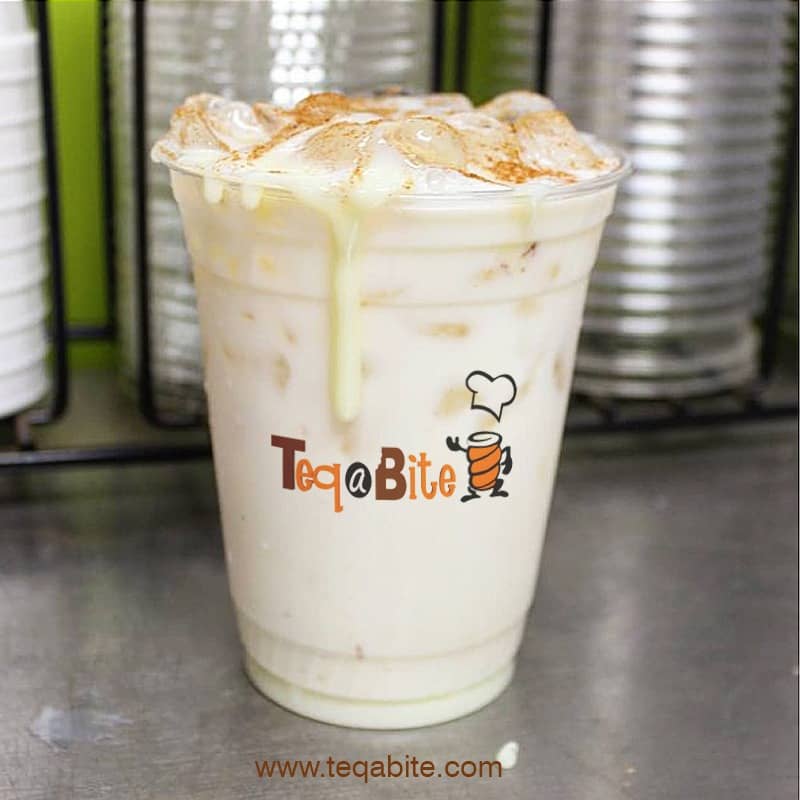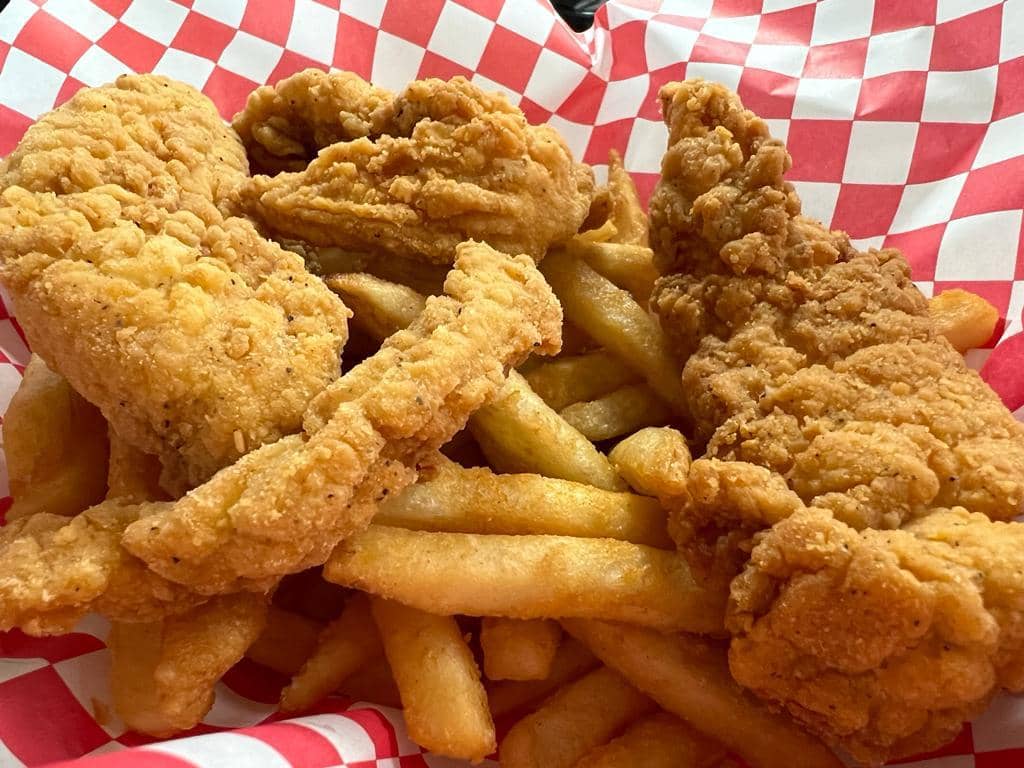 Chicken tenders……. $ 8.99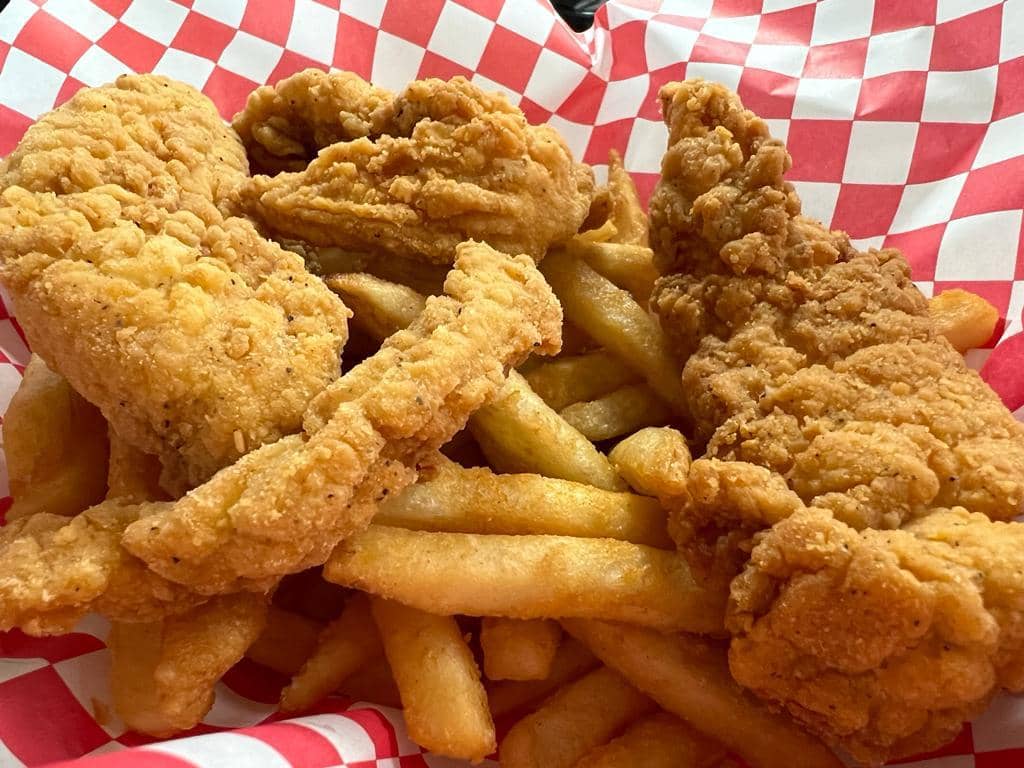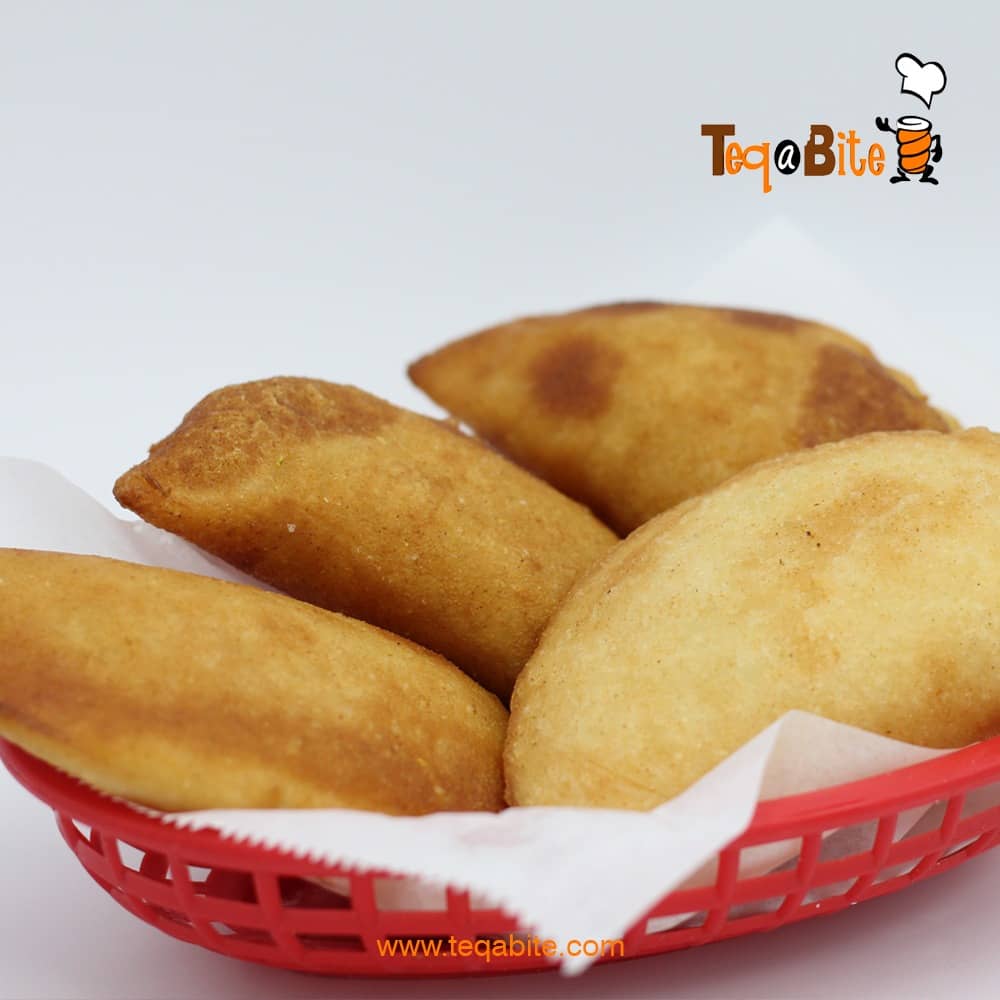 Venezuelan fried corn meal patties
ADD-ONS:
-Cheese- Chiken- Shedded Beef-Ground, Beef-Pabellón-Fish- Ham and Cheese- Black beans Cheese.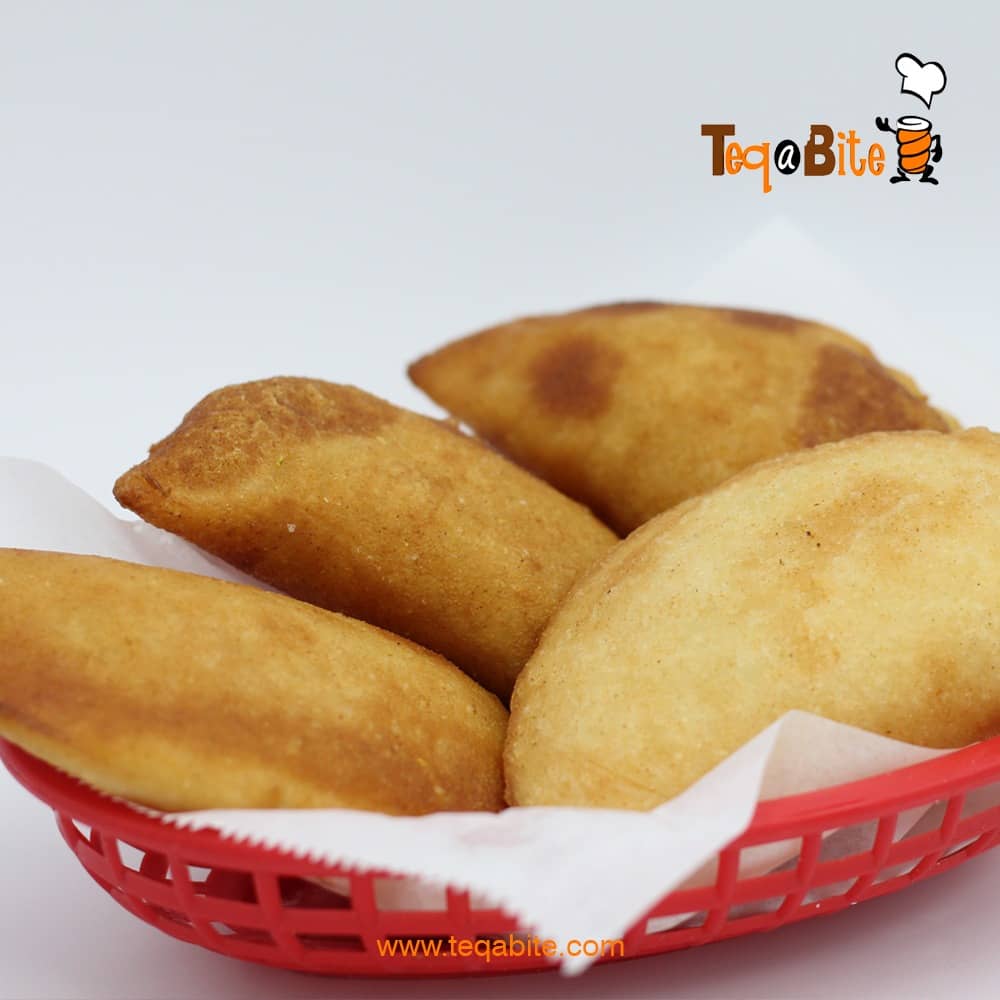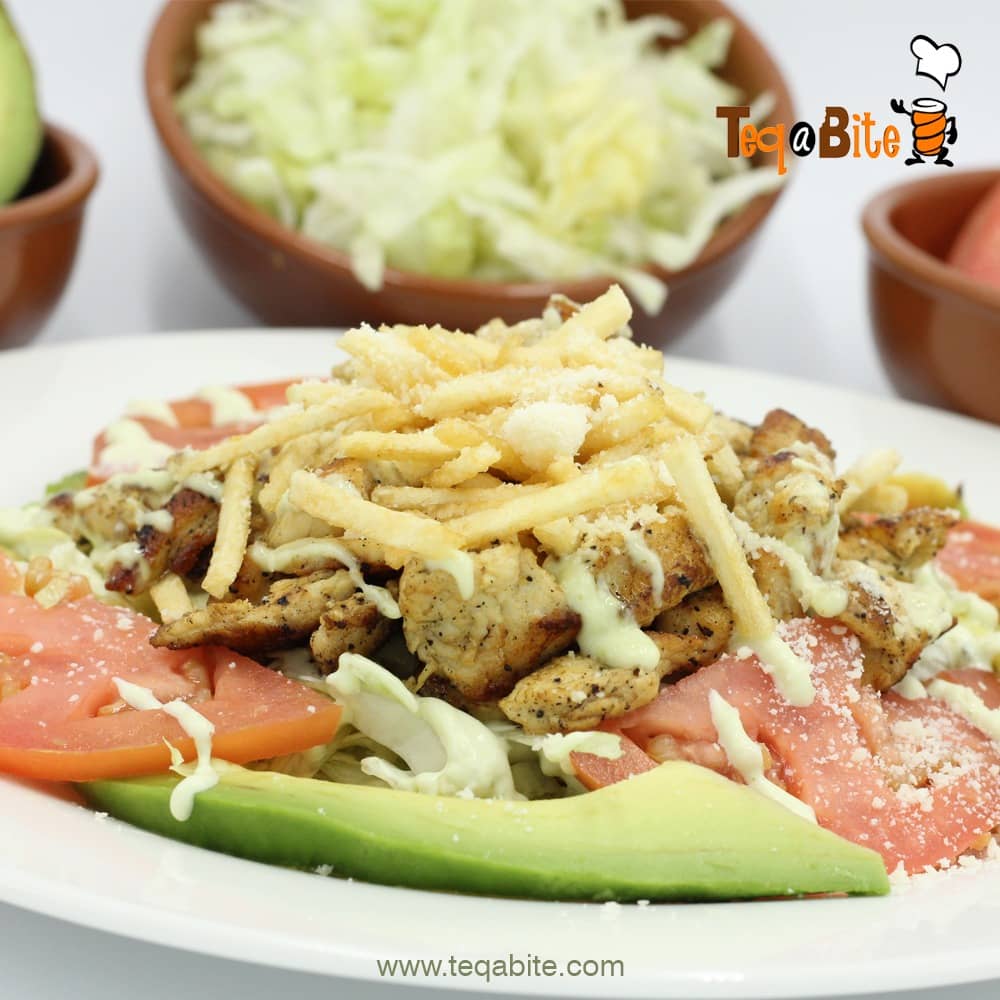 Salad
-Grilled Chicken -Grilled pork
ADD-ONS:
Mixed
-Grilled Steack and Grilled Chicken $1.00
-Queso de Mano $1.50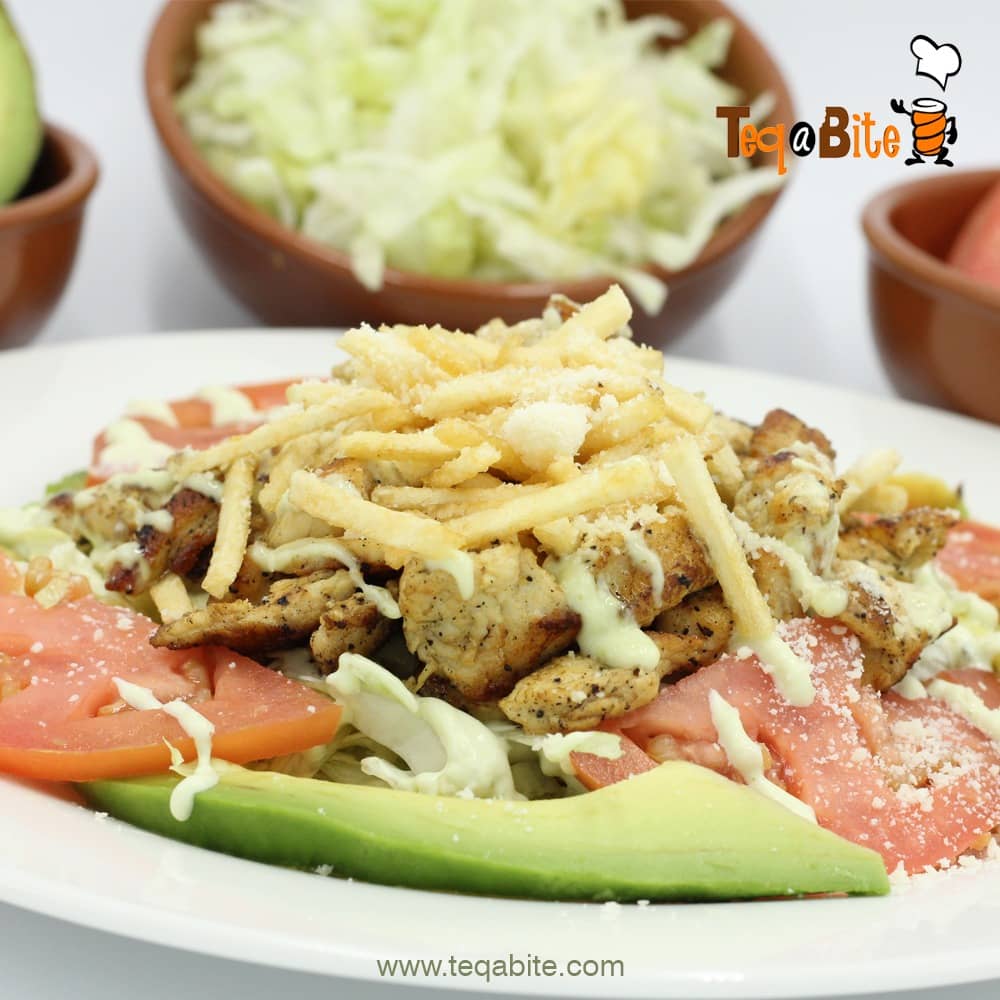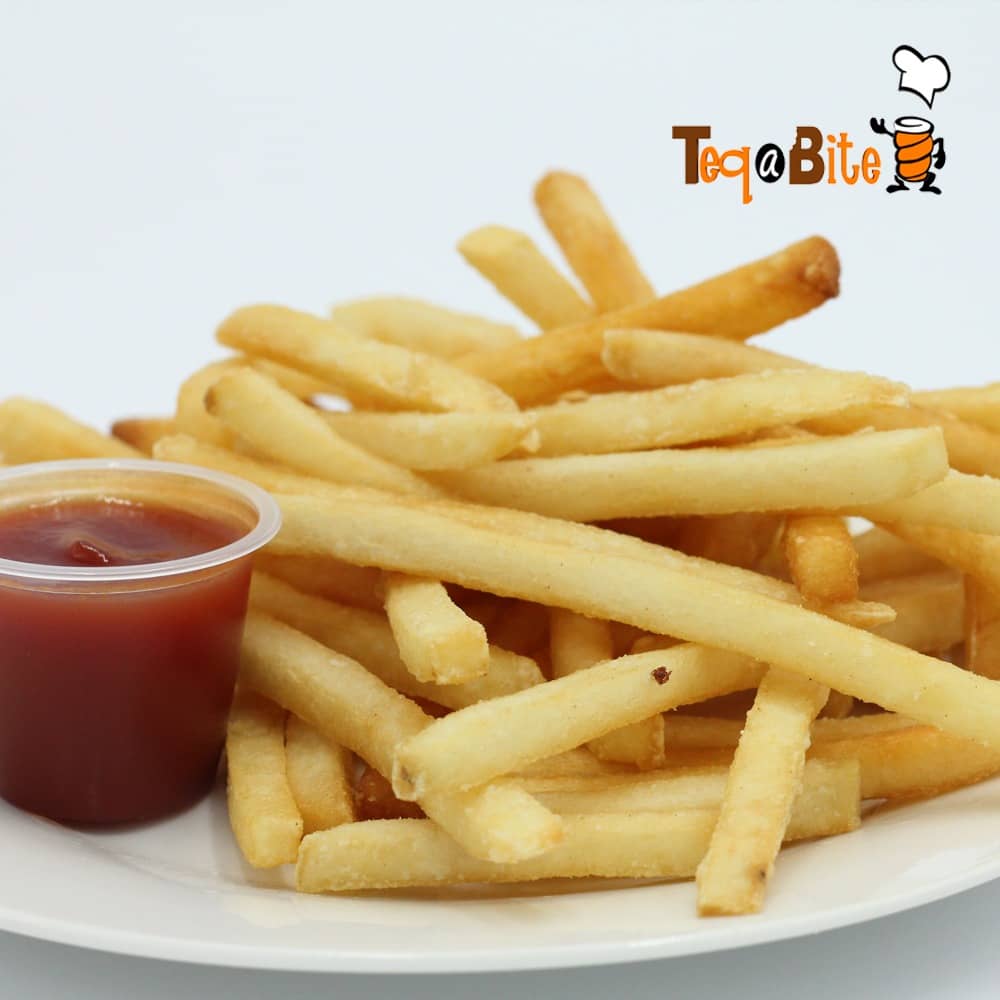 PAPAS FRITAS…. $4.25
FRENCH FRIES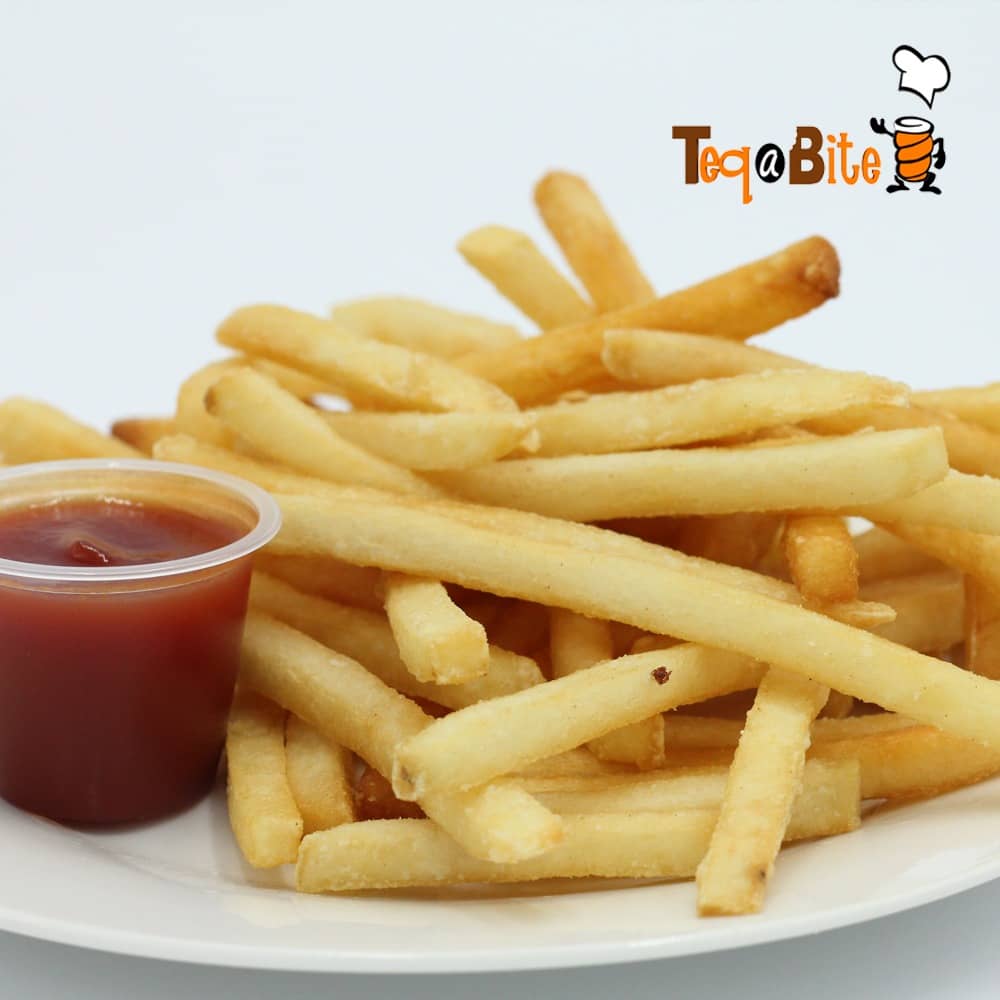 TEQUEÑOS CONGELADOS
Frozen Tequeños
– 30 Unidades ……………….. $20.00
– 30 Unidades GyQ ……………. $24.00
– 100 Unidades ………………. $54.00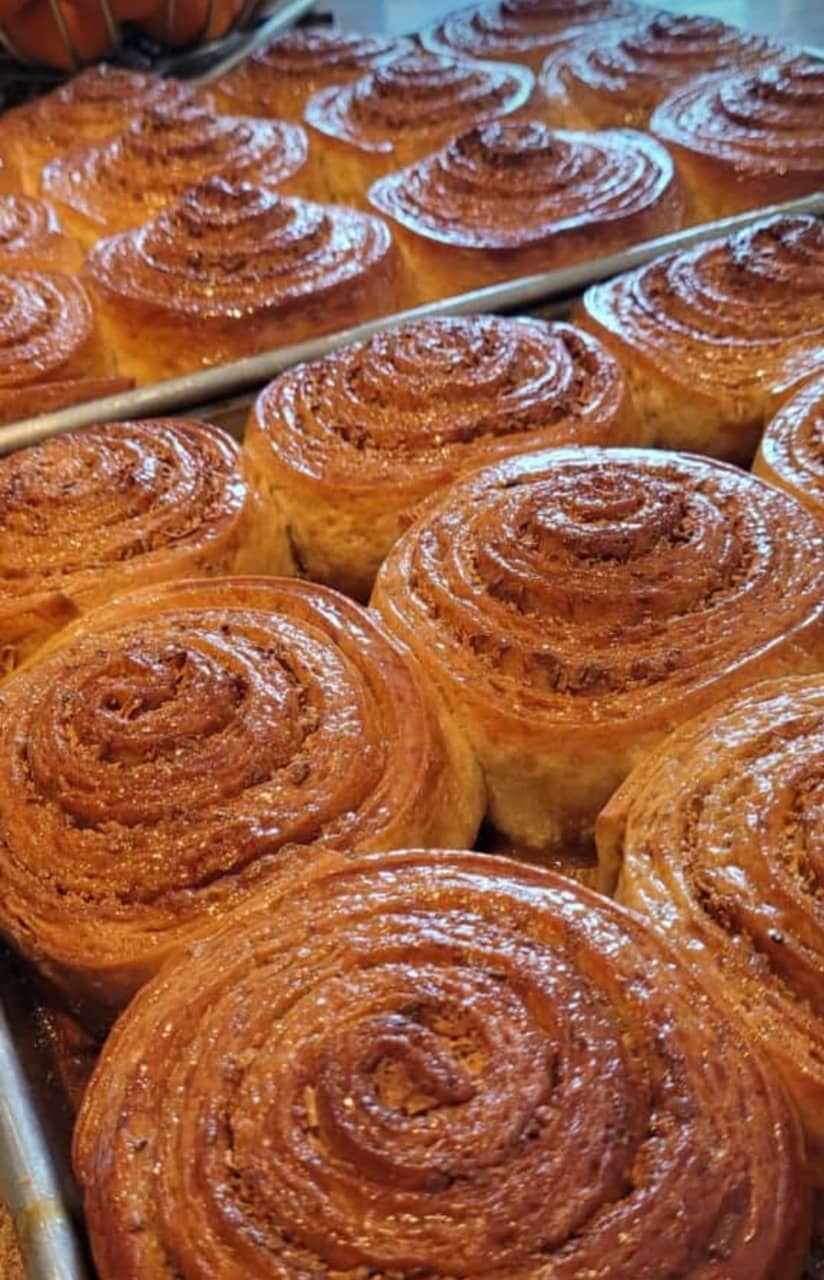 Si los pruebas te enamoras
Golfeados regular…..$4.50
-Con queso de mano…..$5.99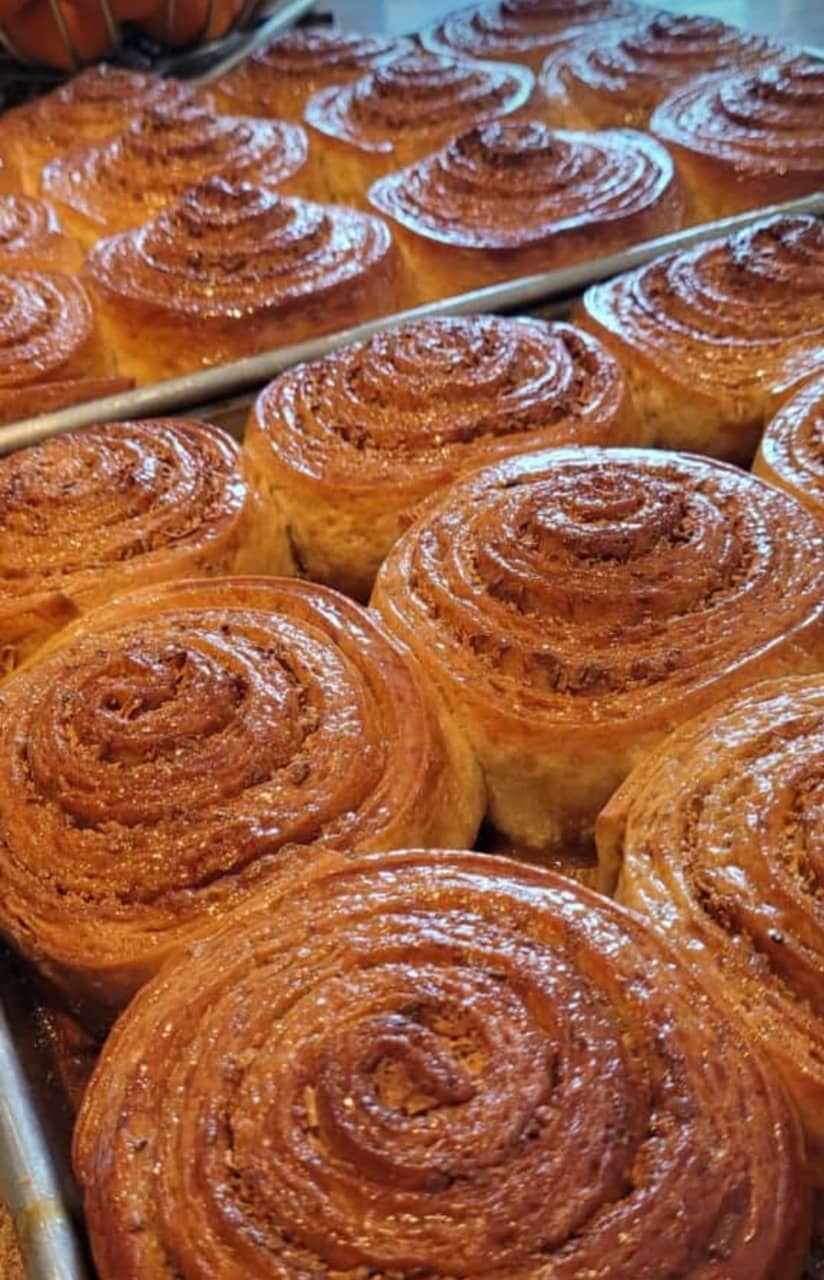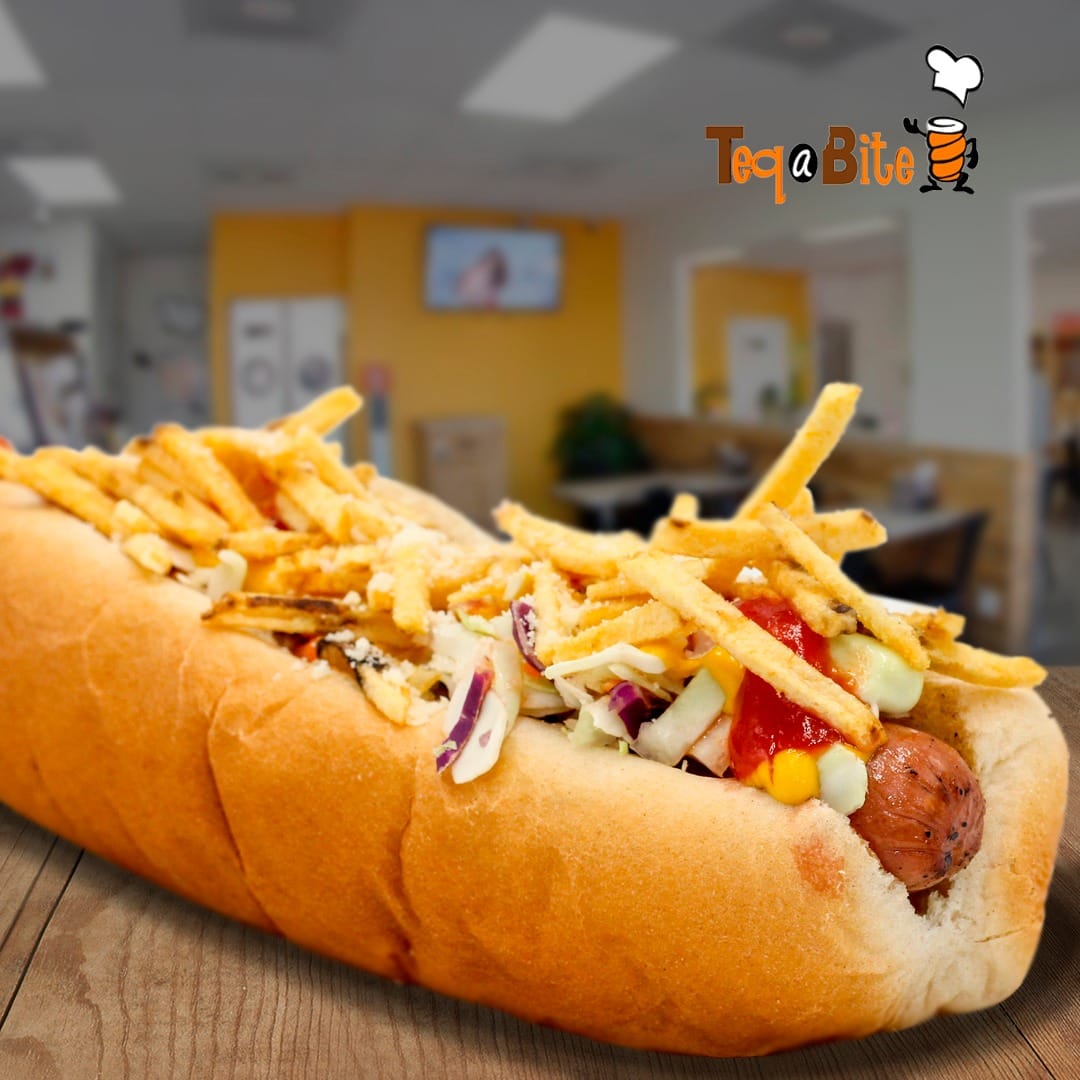 Frank 100% de res al estilo venezolano
servido en un panecillo fresco relleno con ensalada de repollo crudo, palitos de papa, salsa verde de la casa, mostaza, ketchup y una pizca de queso parmesano.
COMPLEMENTOS
-Queso blanco venezolano (Queso de mano)+$1.50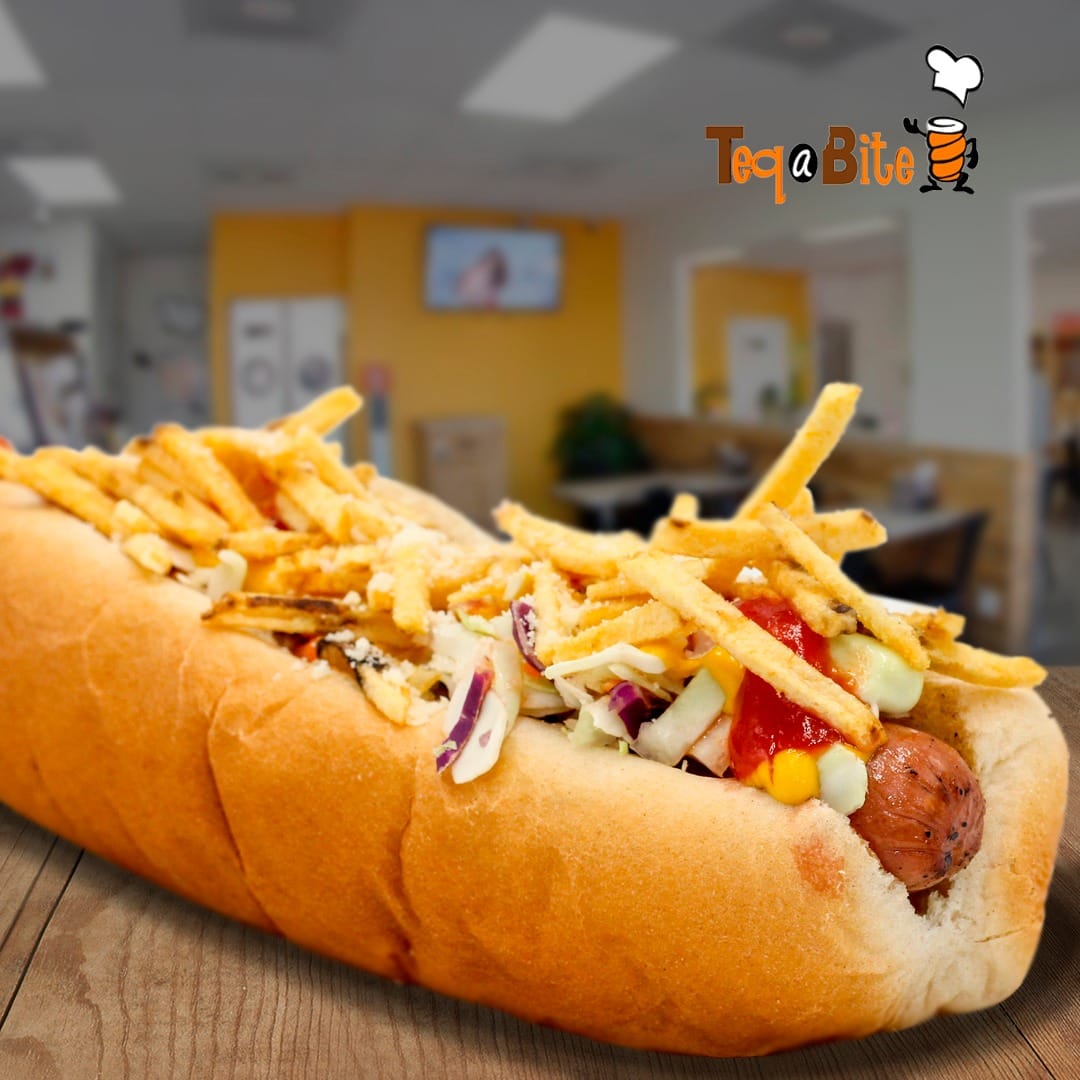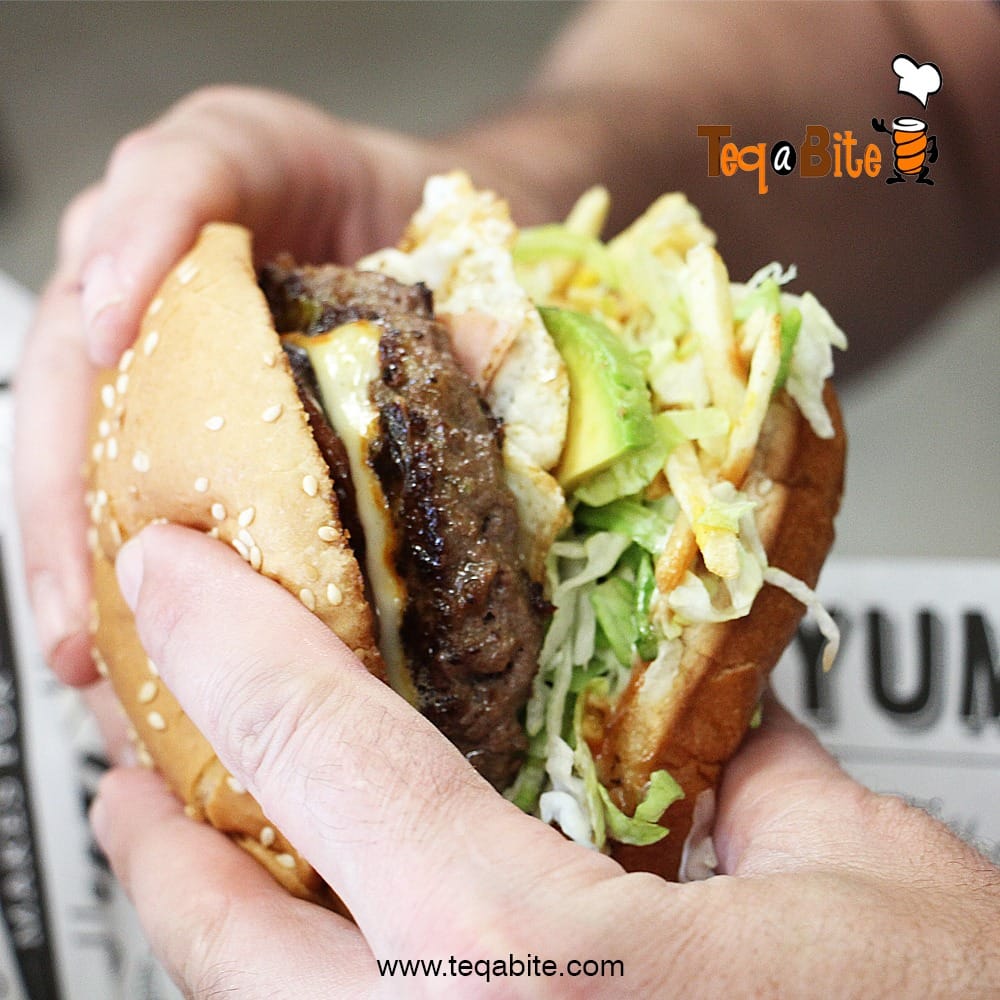 Steet Burger
ADD-ONS: Doblee Meat or Mixexed+$2.00
Venezelan White cheese(Queso de mano)+$1.50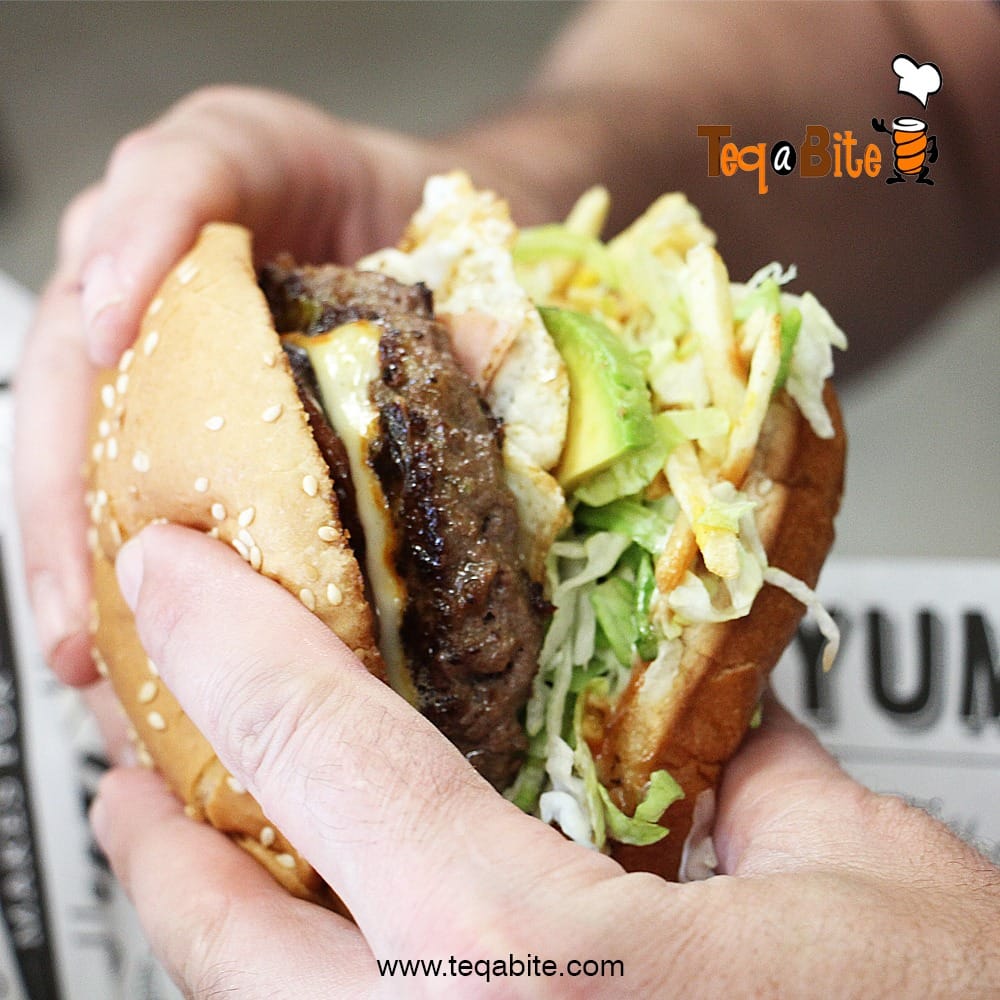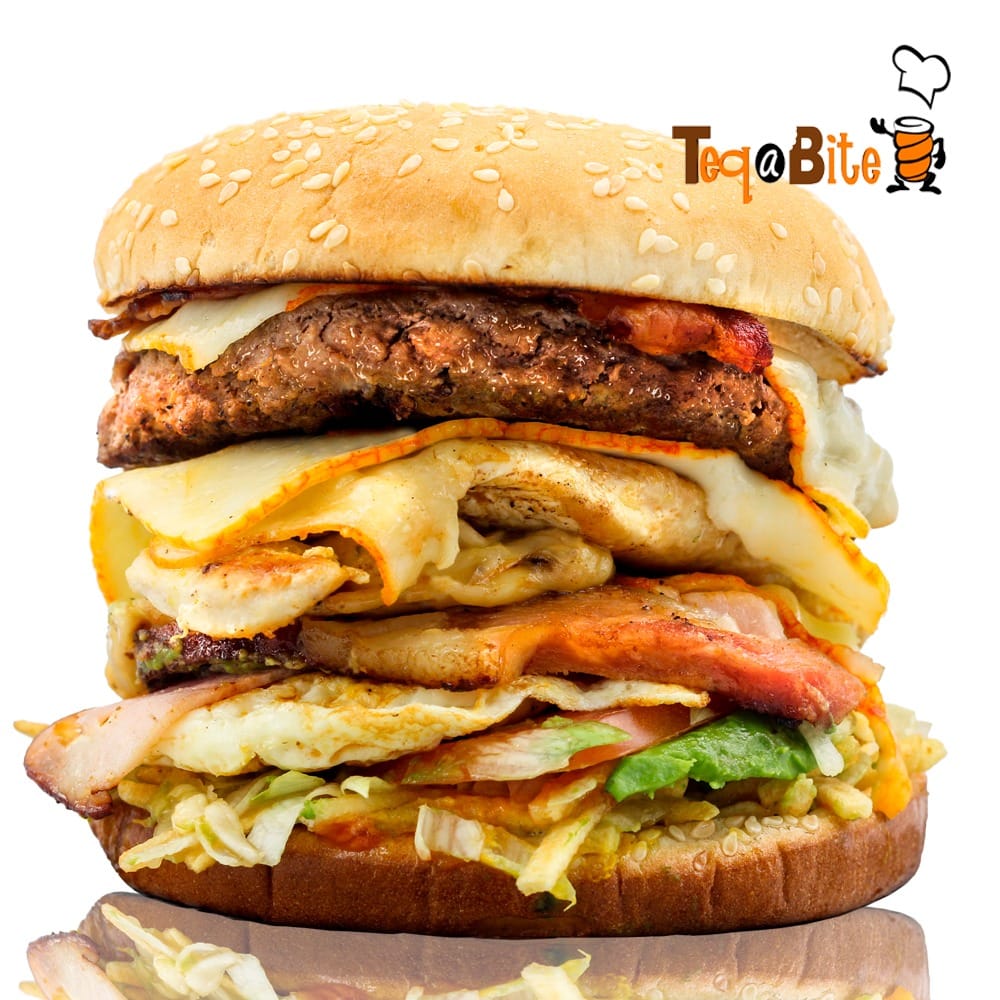 Smoked Pork Choup Burger
100% Angus beef.
ADD-ONS:
Venezuelan White cheese(Queso de mano)+$1.50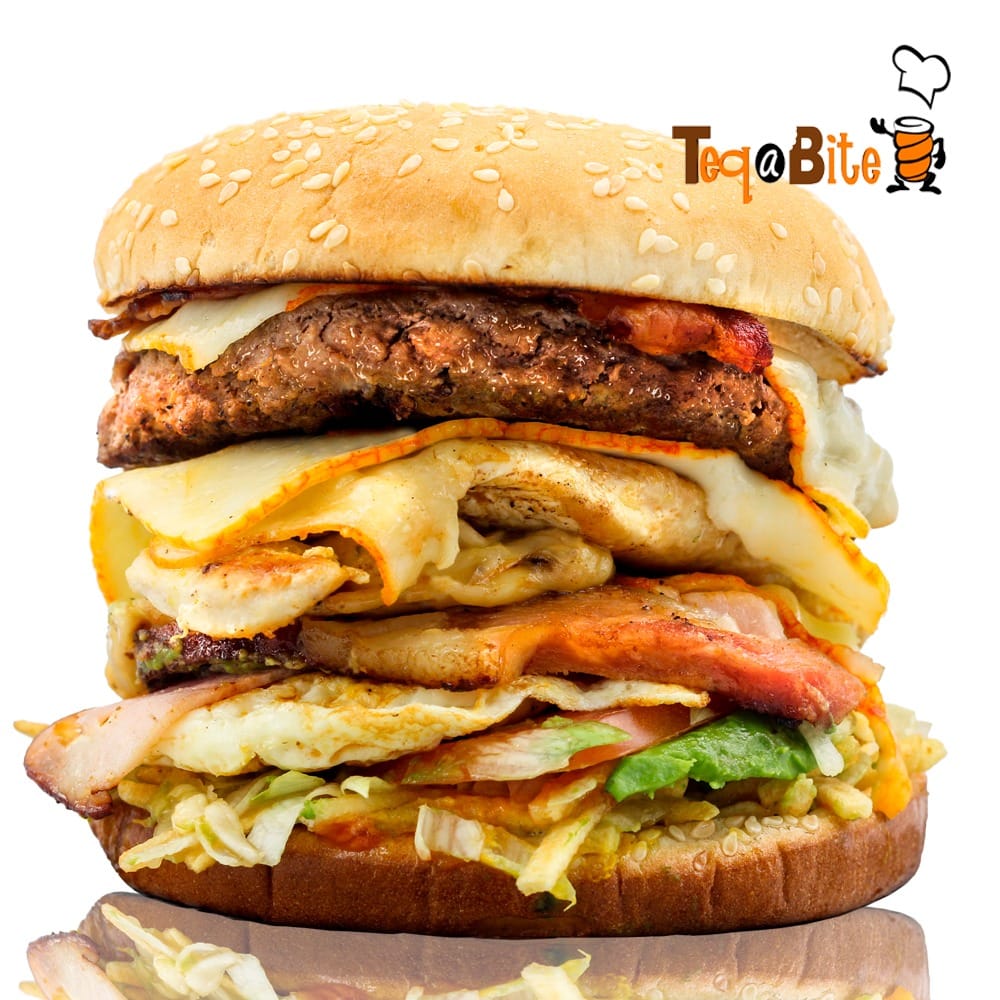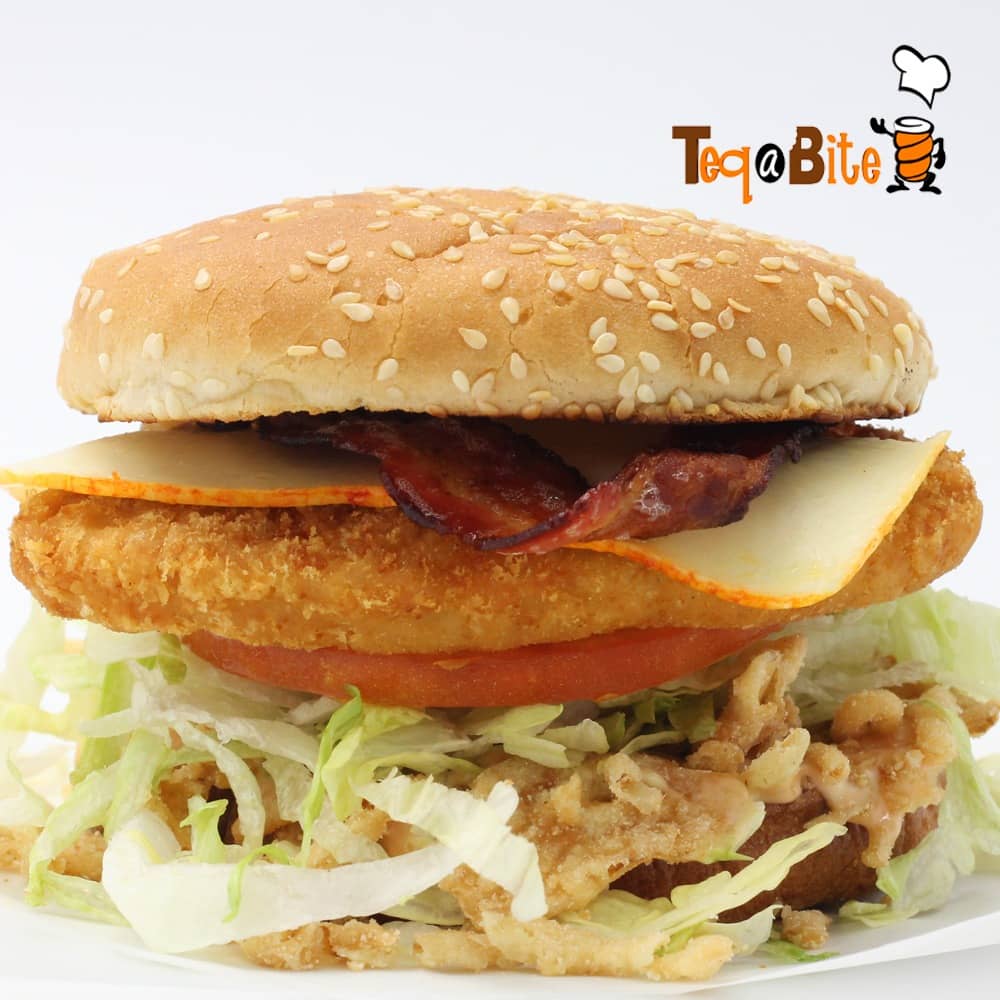 Crispy Chicken Burger
Fried breaded chicken breast in a bun with crispy fried onlon strins, lettuce, tomatoses, muenster cheese and pink sause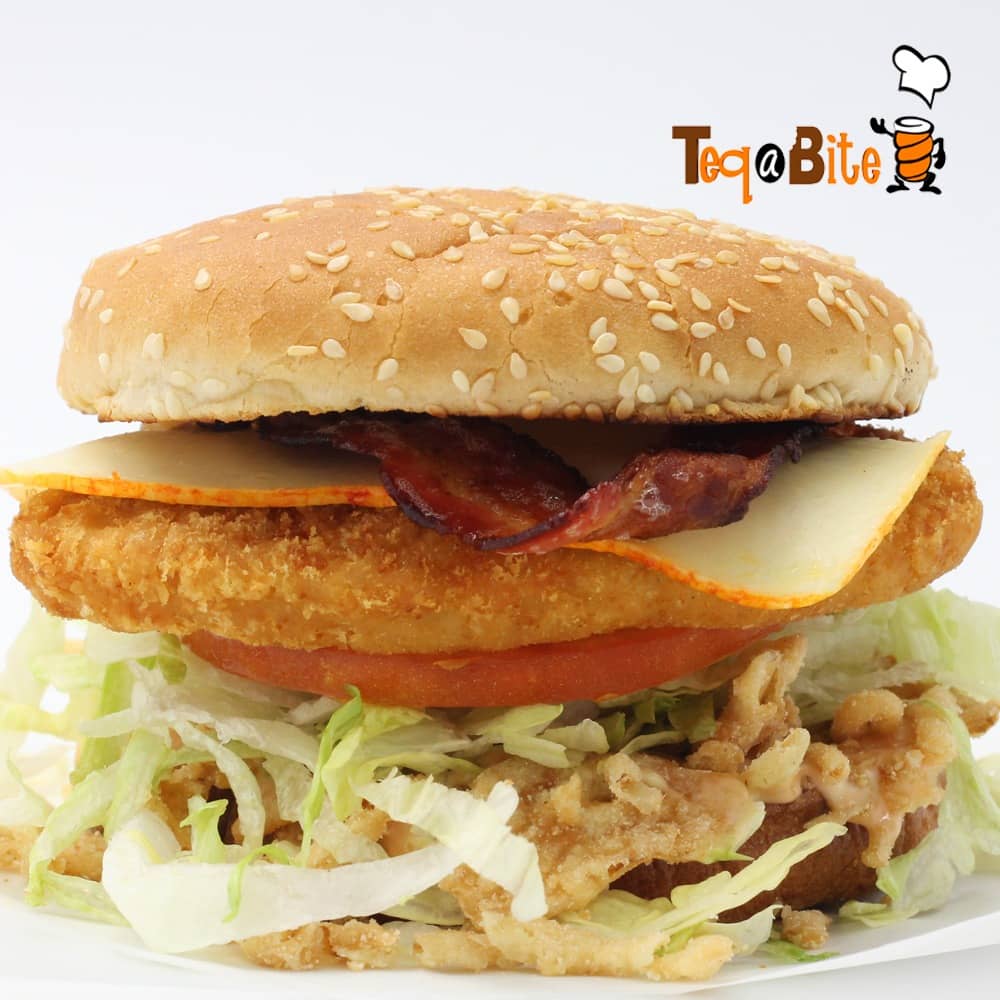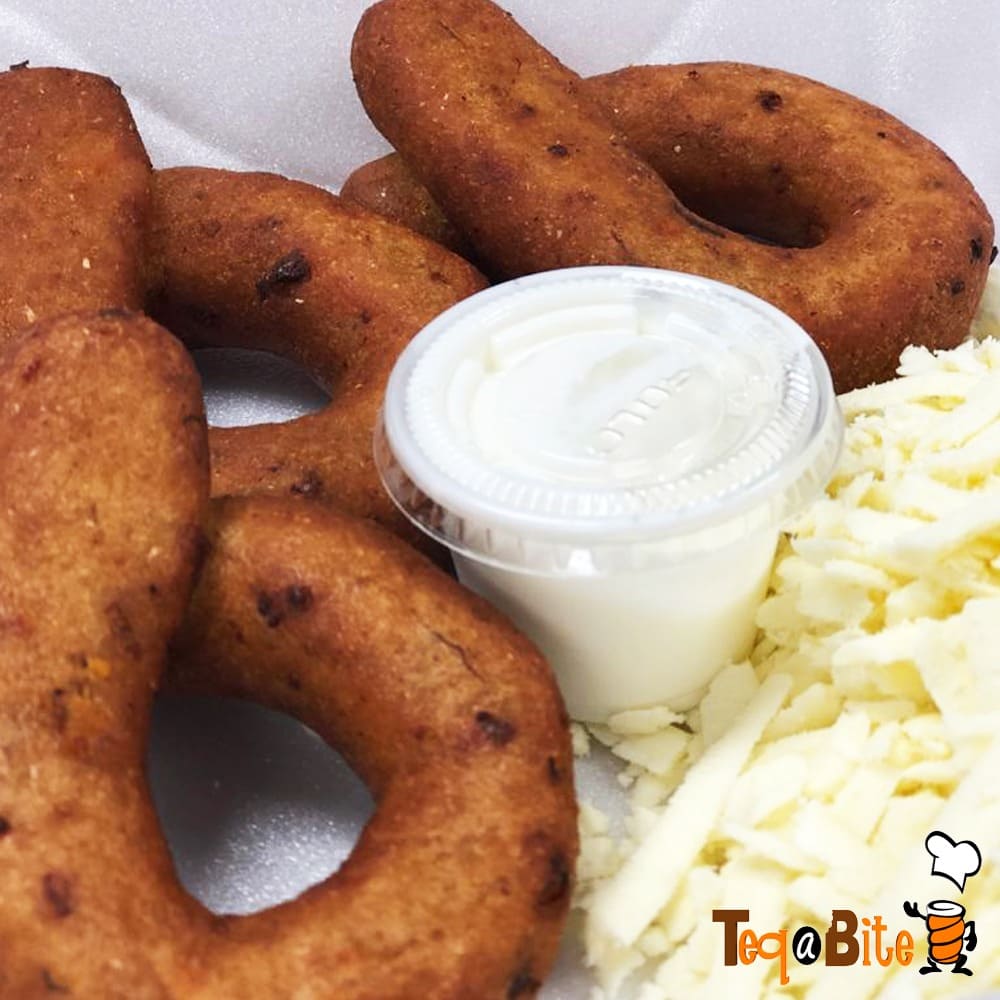 3 Sweet fried cornmeal ring topped with white
grated cheese and a side of crema "nata".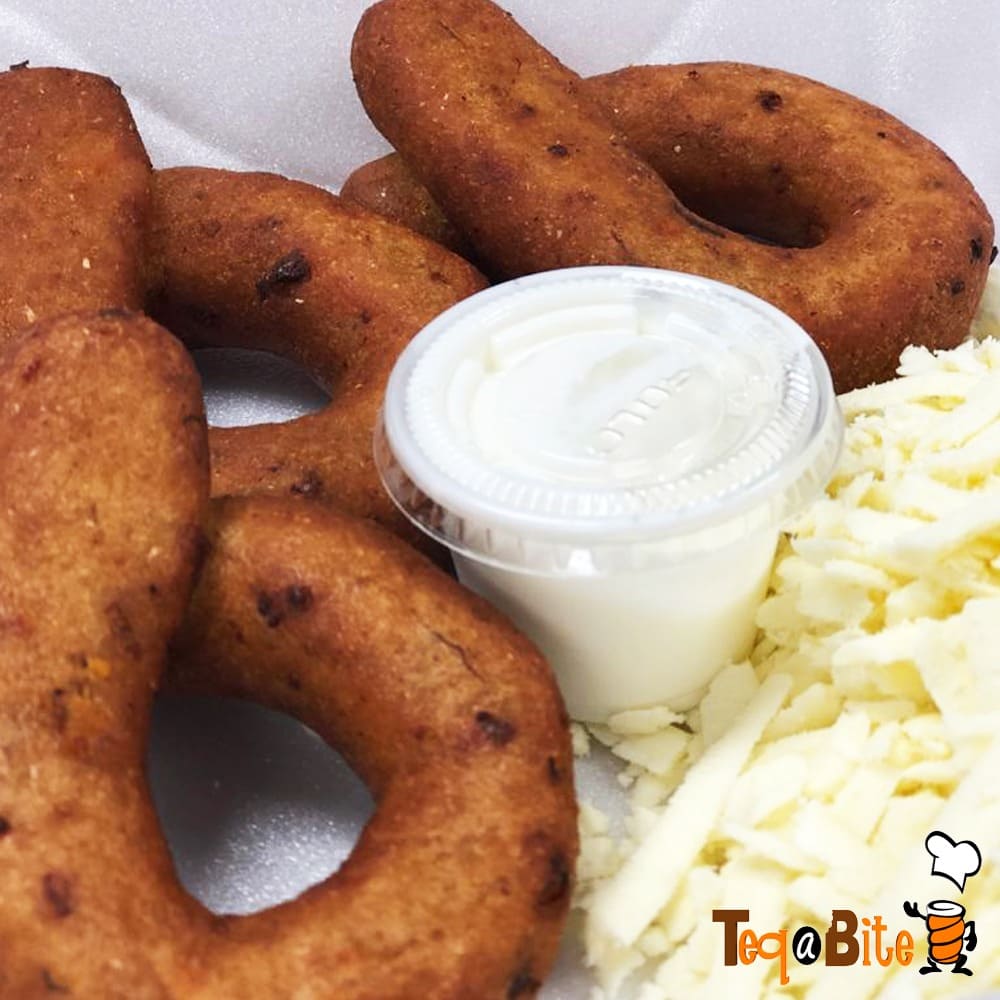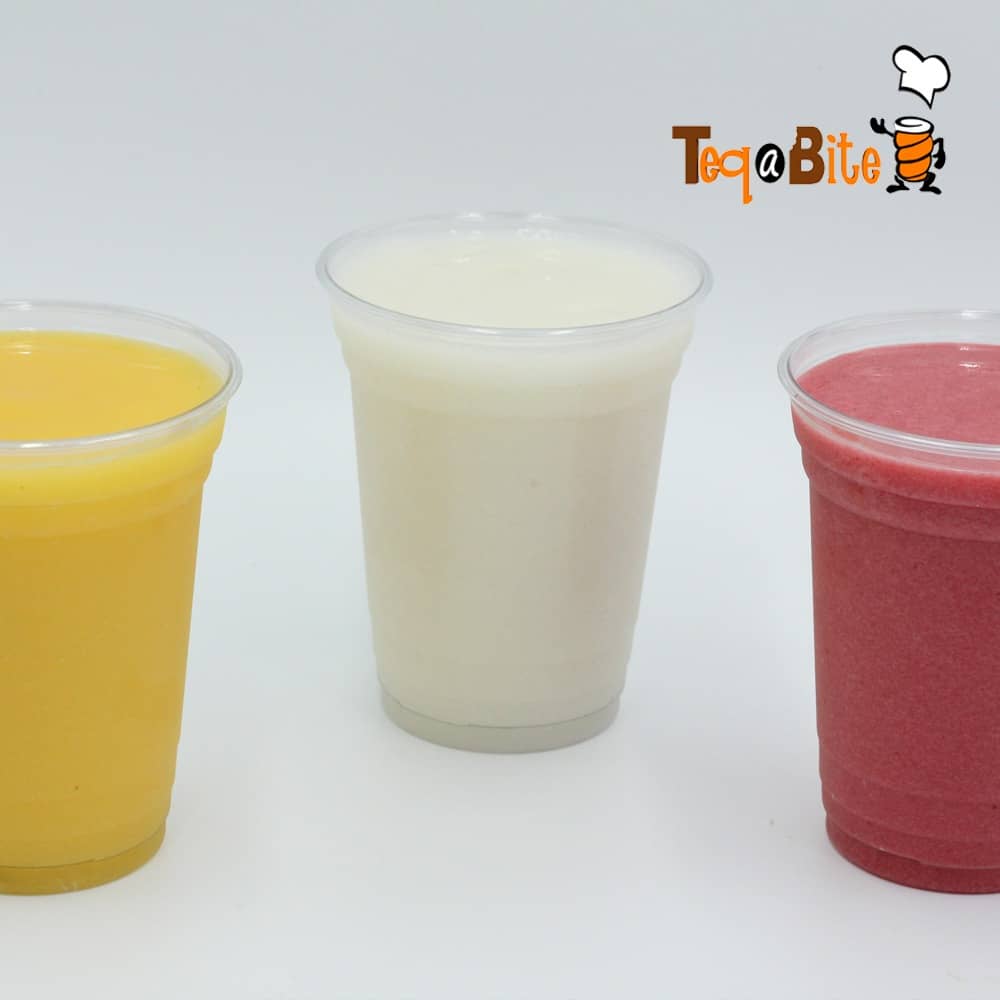 NATURAL JUICE/Jugo Naturales 16 oz……..$4.50
Milk $4.75
Orange Juice / Jugo de Naranja
Black Berry/ Mora
Soursop / Guanábana
Passion Sop/ Parchita
Mango……………………..$4.25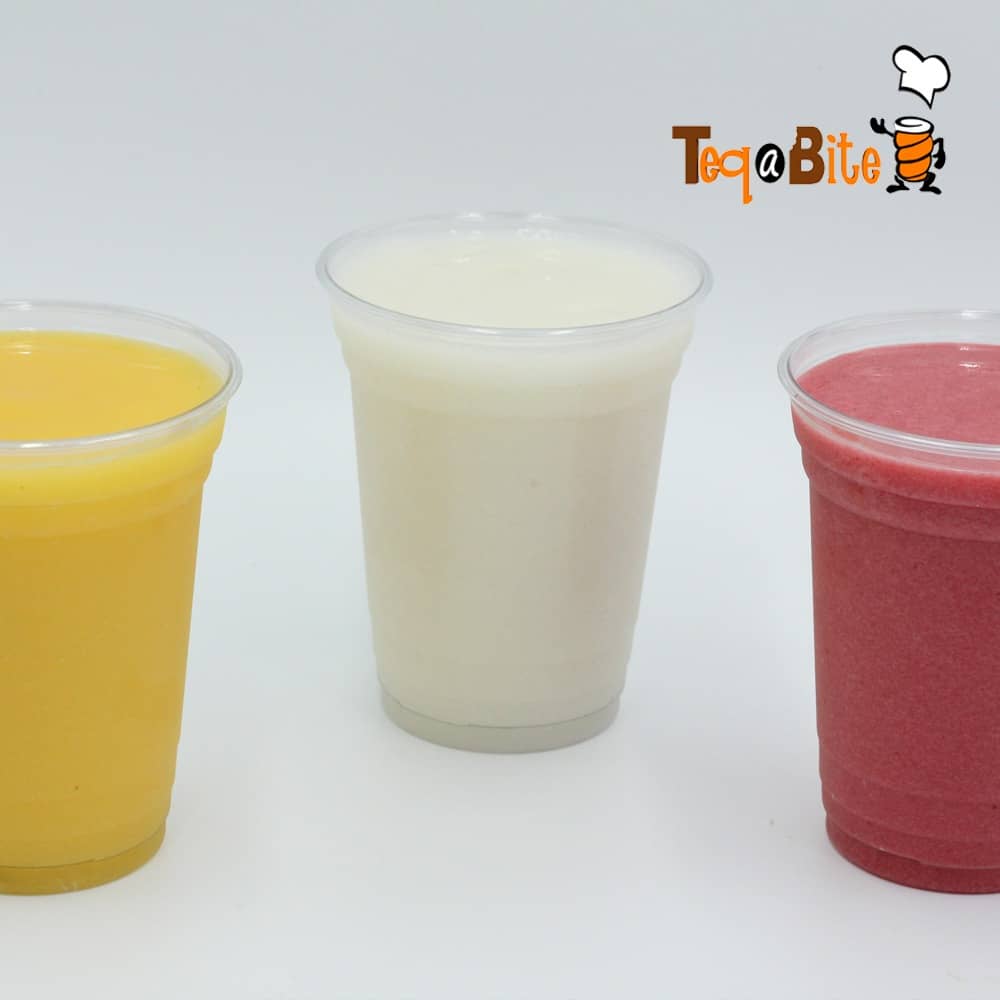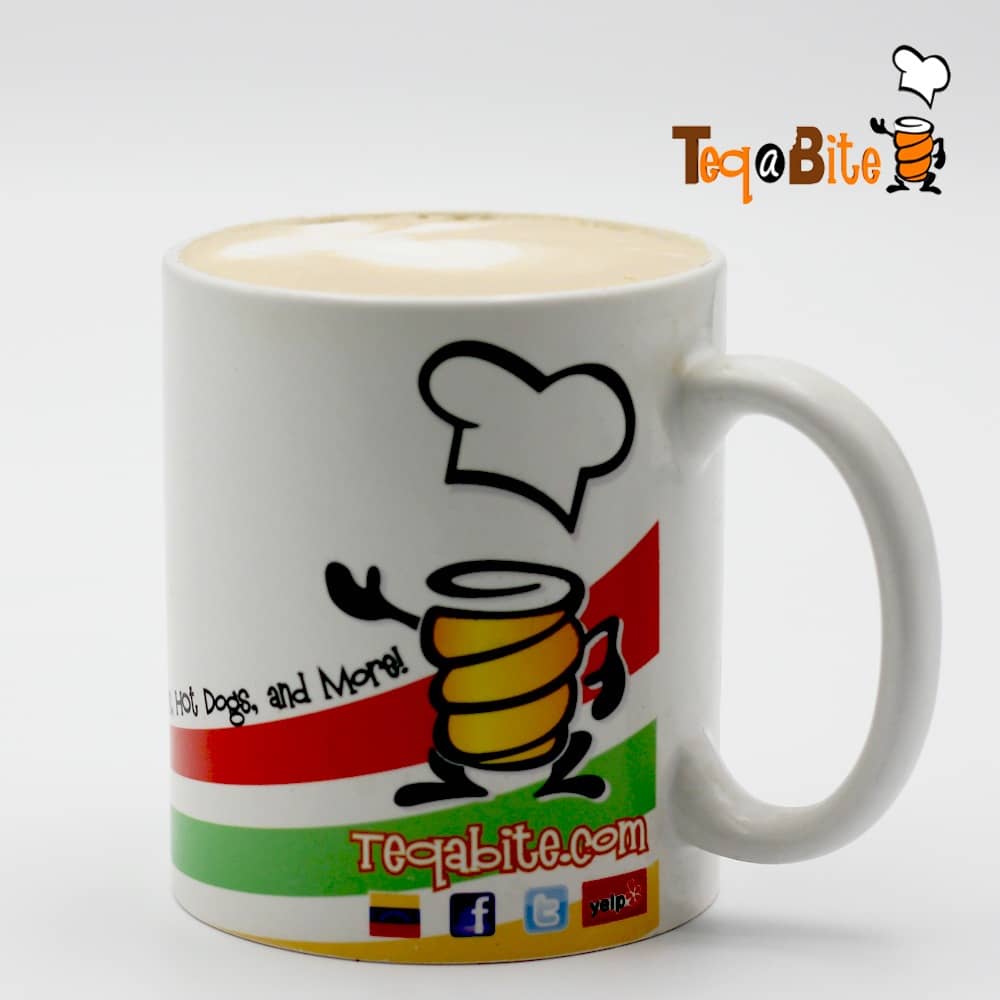 COFFEE
Small( 8 onz)………..$2.99
Medium ( 12onz)………$3.99
OTHER DRINK
Large(16 onz) ……….$4.99
PAPELON:…………….$2.99
LIPTON TEA…………..$2.00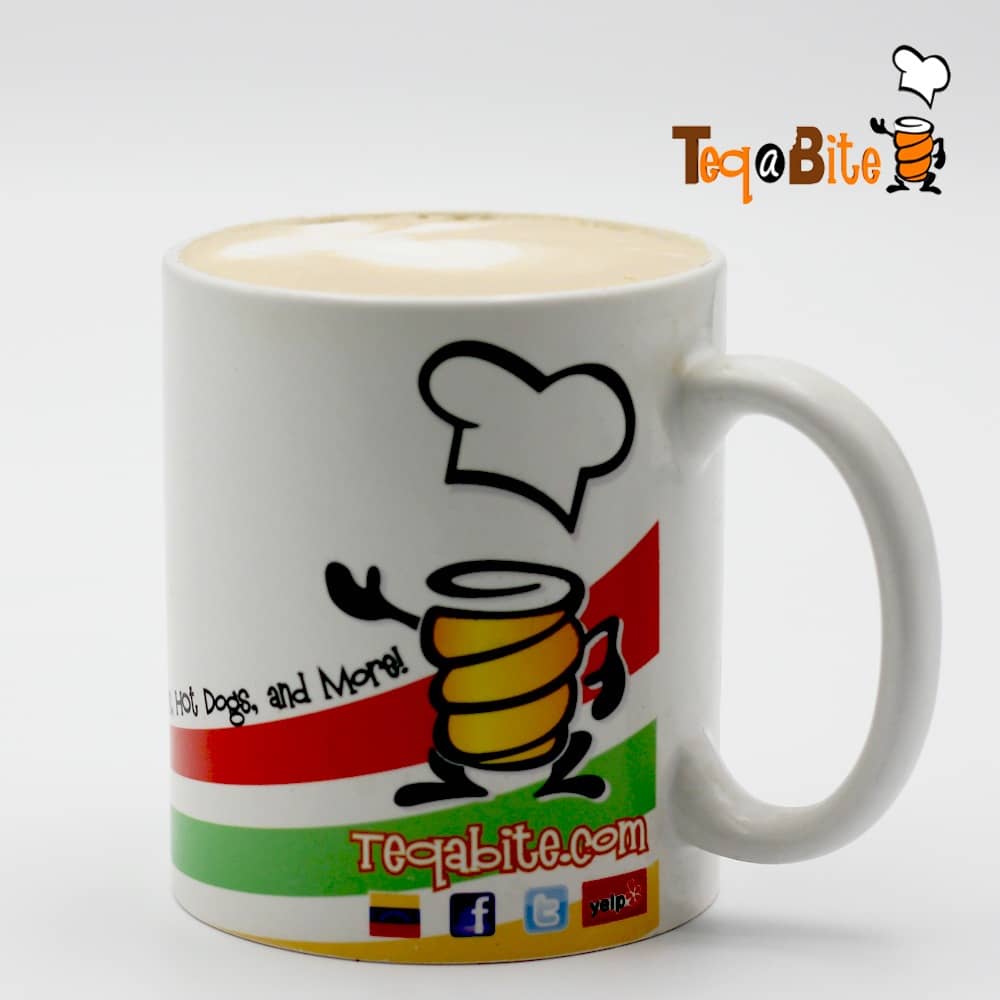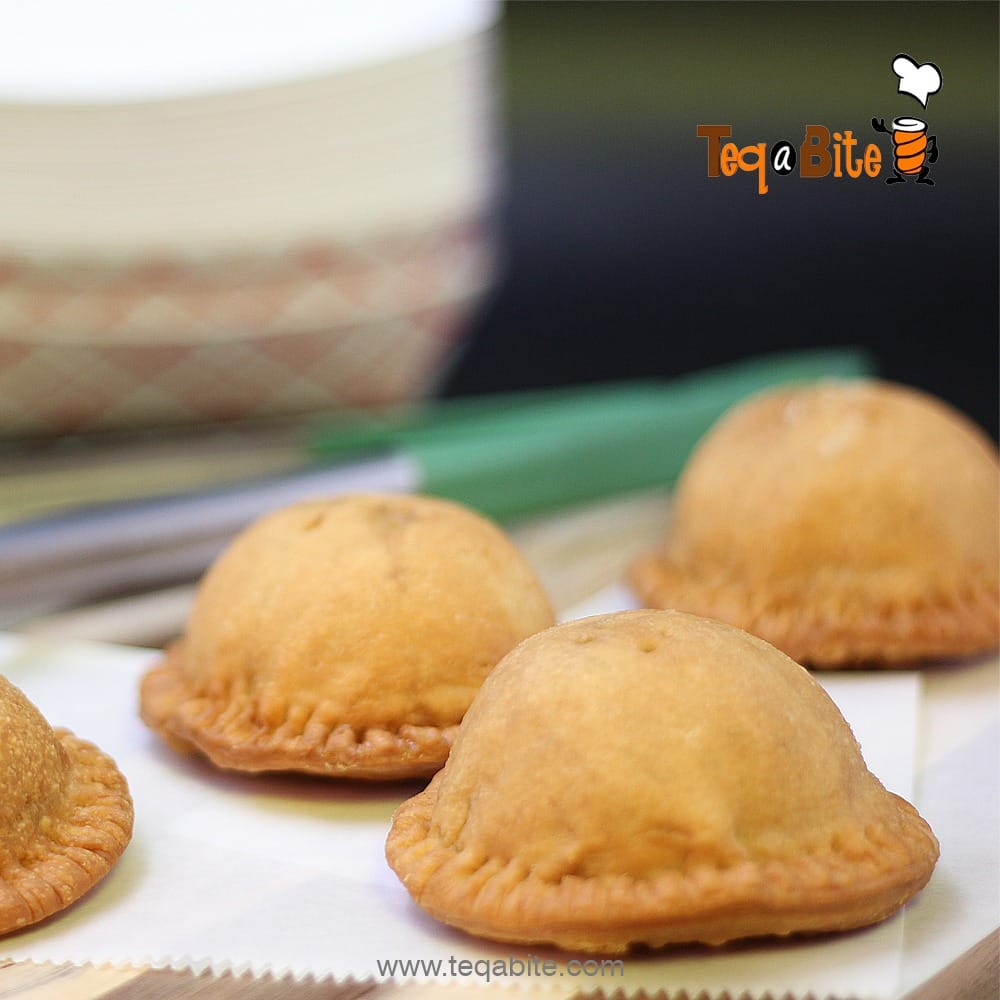 Venezuela patties
CHOICES:
-Ground beef
-Potato whith cheese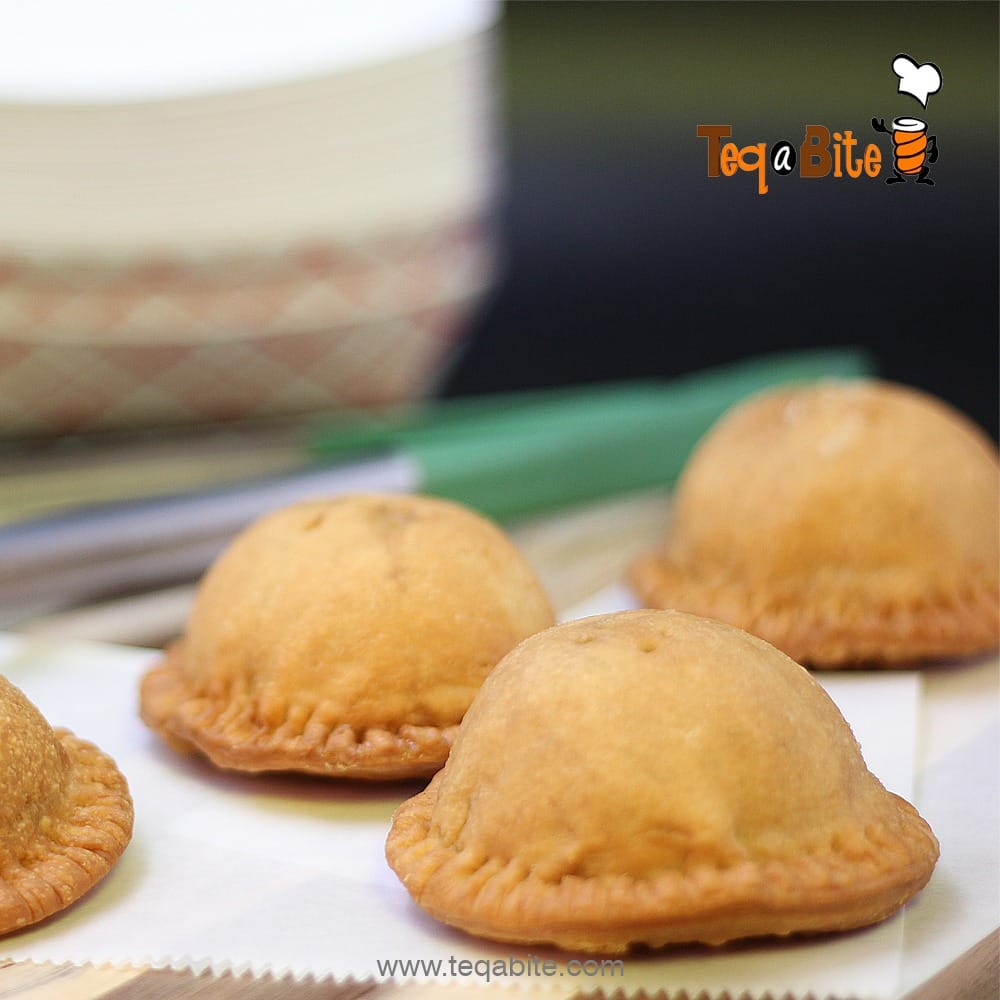 Plantain Platter
One whole fried plantain, deliciously topped with, your Favorite meat, lettuce tomato, shedded white cheese, ketchup and green sauce.
CHOICES:
Shredded beef, Pork or Chicken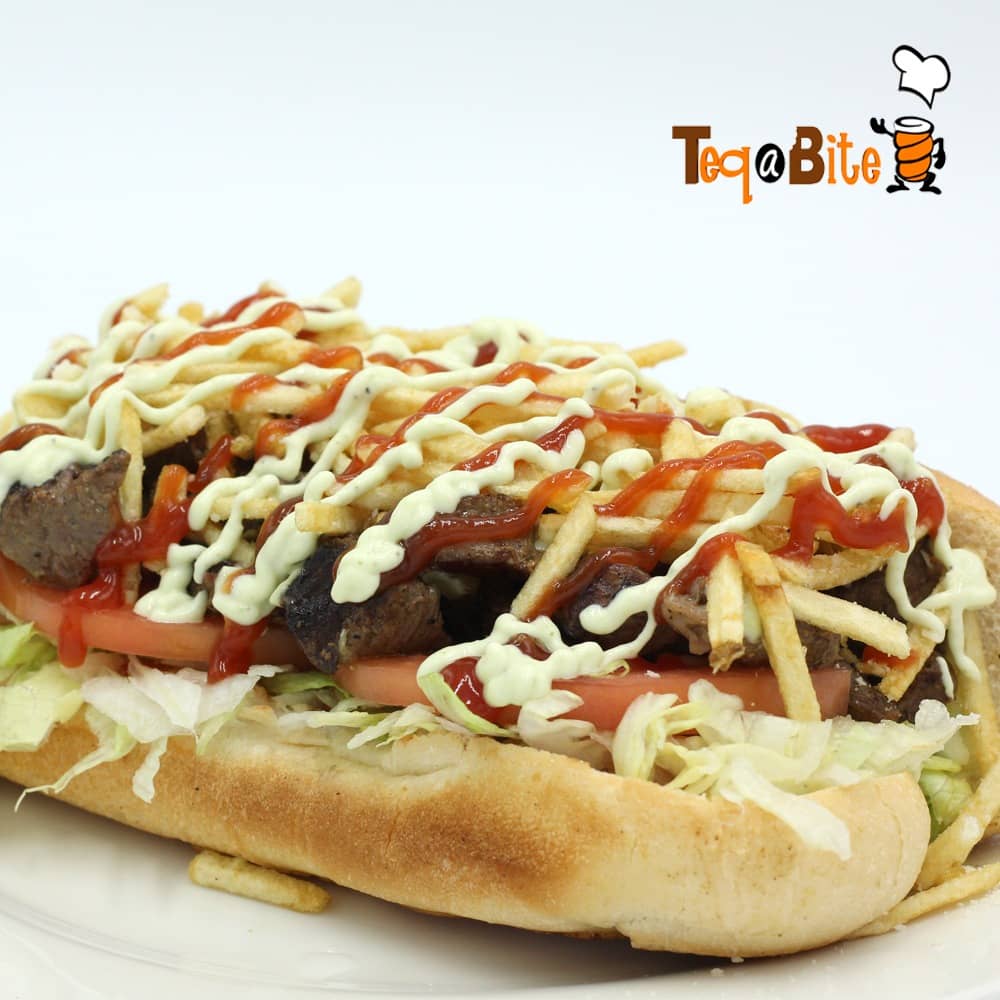 Meat Sandwich
CHOISE:
-Grilled Steak-Grilled Chicken-Grilled PoRK
ADD-ONS:
Mixed
-Grilled Steak and Grilled Chiken $1.00
-Queso de Mano $1.75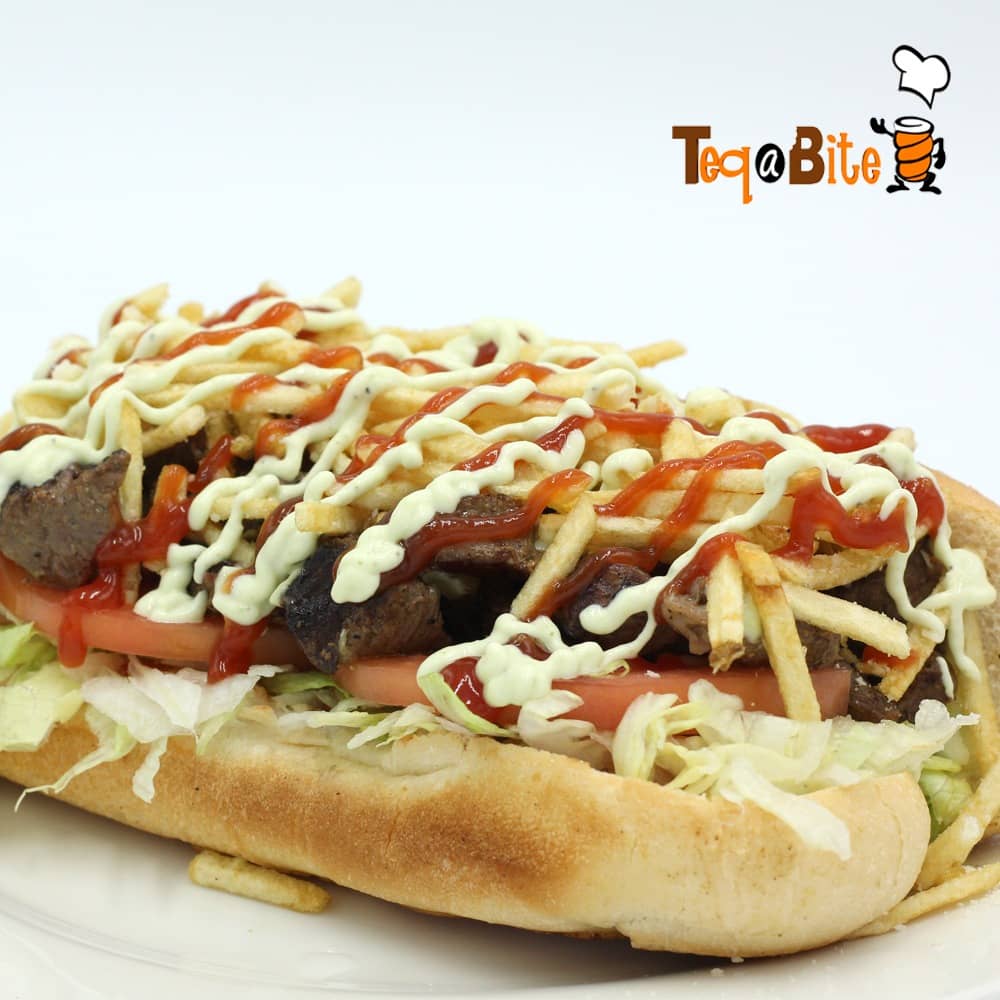 POSTRES
DESSERTS
Quesillo (Flan)
Hot Dog with White Cheese Same as hot dog topped with Venezuelan white cheese.
Venezuela Cheese Sticks
-Regular Cheese Tequeños order of 5
-Guava and Cheese Tequeños order of 4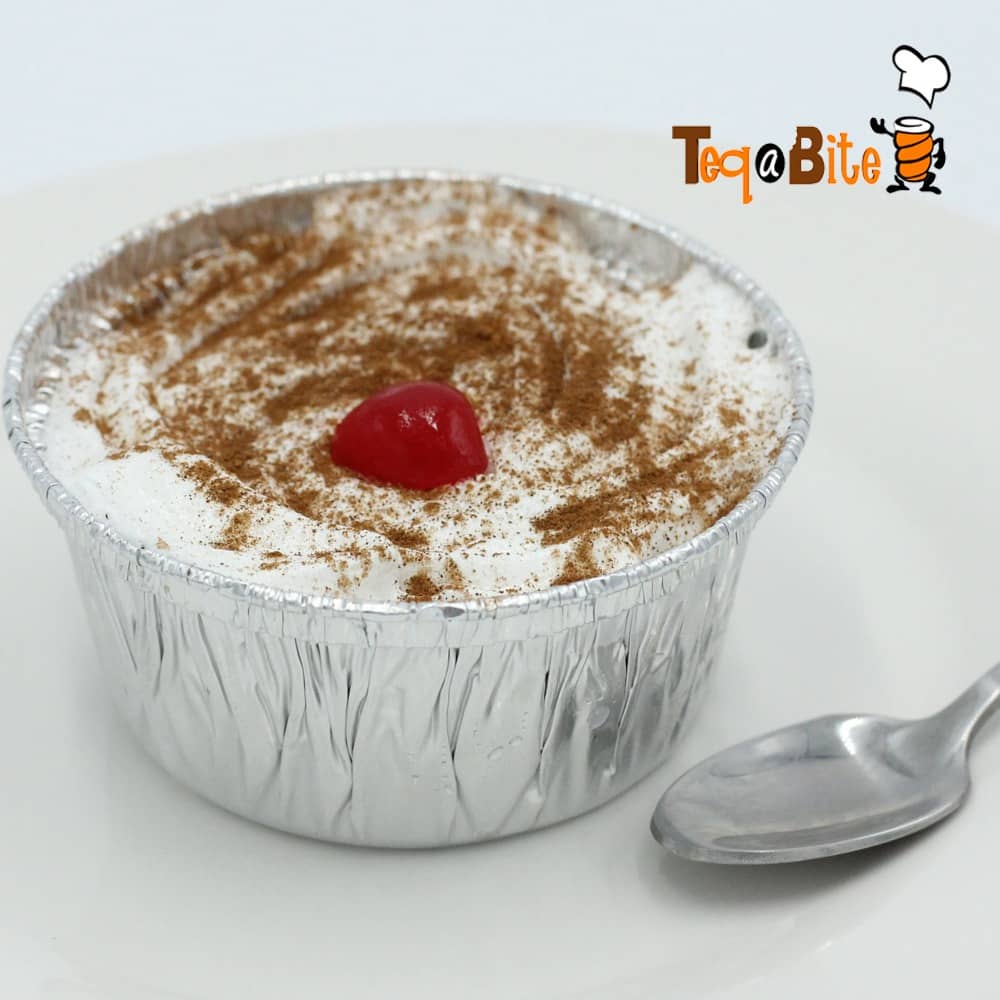 Postres
Rich and delicious
Tres Leches